The Chicago White Sox are trying to hang in there in the AL Central race, but on TBS' Sunday Afternoon Baseball, they have their work cut out for them when they take on the Boston Red Sox.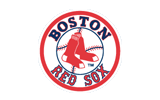 The Red Sox are doing a great job in the AL East this year, and they are well on their way to another postseason appearance under Manager Terry Francona. Righty Rich Harden is reportedly on his way to Beantown, and there may be even more moves coming at the trade deadline on Sunday. However, at this point, the man that is slated to be on the bump on Sunday is southpaw, Andrew Miller. The lefty is 4-1 in his seven starts this year, and he has picked up a ton of momentum on the MLB odds by leading Boston to a 6-1 mark. The only bad news about what Miller has done this year is that he really hasn't pitched all that remarkably. After all, a 5.45 ERA is pitiful at best, and a 1.88 WHIP would leave him out of most rotations in the bigs. As it happens to be, Miller has been so hot because of his offense, which is averaging 8.7 runs per game in his starts, numbers which are absolutely mindboggling.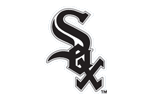 Meanwhile, Chicago is waiting to make its final moves, and there definitely could be some happenings on the horizon before the trade deadline comes and goes on Sunday. Whereas we could reasonably see Miller getting scratched before this start in the afternoon, there's no way that Manager Ozzie Guillen is going to be throwing anyone aside from Mark Buehrle. Buehrle is one of these pitchers that you just don't think of as a Cy Young candidate due to his 8-5 record, but the truth of the matter is that his 14-6 record in his 20 games for the Sox rivals any pitcher's mark in the game. Buehrle has a 3.22 ERA, marking yet another season with an ERA below 4.00, and his WHIP is 1.26. Chicago has given Buehrle 5.0 runs of support on the season, which has also contributed to his fantastic marks. The White Sox lost on Saturday night at US Cellular Field, marking the first time in seven tries that they were handed a loss by Boston. Chicago is still 14-3 in the last 17 clashes of these rivals.
Boston Red Sox @ Chicago White Sox Pick: The Red Sox have a lot of question marks right now for Sunday, and there aren't many more consistent pitchers right now in the game than Buehrle. If the last several seasons are any indication, the MLB sportsbooks are undervaluing Buehrle here, especially at home, so we have no choice but to take the White Sox -120.