The San Francisco Giants and the Philadelphia Phillies fought it out in the NLCS a year ago. On Saturday afternoon, we could be looking at yet another NLCS preview when the two teams duke it out in San Fran.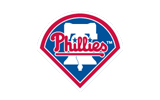 The Phils are absolutely running away with the best record in baseball, and it is fairly clear that someone is going to have to be able to beat all of these aces in the City of Brotherly Love to be able to make it to the World Series. The team has already taken the first two games of this series, putting it on a whopping eight game winning streak. Now that it has a .652 winning percentage, Philly is on a clip to win 106 games! Southpaw Cole Hamels is taking the bump on Saturday afternoon, and he is going to look to keep up the winning tradition that has already been established in this series. Hamels is 12-6 on the campaign, and he has led the Phillies to 15 wins in 23 tries. MLB betting fans absolutely love his 2.62 ERA and his 0.97 WHIP, numbers which normally would make him a Cy Young Award candidate... if not for the fact that both Cliff Lee and Roy Halladay were on his team and Jair Jurrjens was in his division. Hamels has had three straight outstanding starts, allowing just five runs in total against the Colorado Rockies, San Diego Padres, and these Giants. Hamels will be looking for revenge for a 2-1 loss that he suffered at the hands of these Giants just a week and a half ago.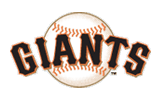 Meanwhile, the Giants are really starting to flounder. They've lost any chance of having home field advantage throughout the postseason thanks to the blunders in this series, and if they're not careful, they might not make the playoffs either. San Fran has a 0.5 game lead on the Arizona Diamondbacks in the NL West, and it is three games behind the Atlanta Braves for the NL Wild Card. Heck, even the St. Louis Cardinals are starting to catch up, which really might ultimately make this NL West a division which will only house one postseason team. One day after benches cleared between these two teams, Matt Cain will be dealing for Manager Bruce Bouchy. As always, Cain is putting up his amazing numbers. He's got a 3.10 ERA and a 1.12 WHIP, and he is well on his way to over 200 innings pitched once again this season. Of course, in typical Cain fashion, he only has a 9-7 record thanks to an offense that is only giving him 3.2 runs of support per game, something that just won't cut it for wins and losses.
Philadelphia Phillies @ San Francisco Giants Pick: The Phils are the hot team right now, and though we hate laying chalk with most teams on the road on a regular basis, it is clear that they are just head and shoulders above the rest of baseball at the moment. Go with Hamels and Philadelphia -130 on Saturday.