NL East rivals duke it out in MLB betting action on Sunday afternoon at Citi Field in Flushing when the New York Mets take on the Atlanta Braves.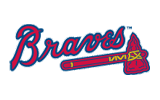 The Braves are still hanging in there in the NL Wild Card race, but recent lapses and mediocre play have brought teams like the San Francisco Giants and Arizona Diamondbacks runner up, along with the St. Louis Cardinals. It's pretty clear that the Philadelphia Phillies aren't going to be caught atop the division, especially with all of their red hot play, so things need to turn around in a hurry to get into the postseason. This is going to be a big time start for rookie Mike Minor, who is going to be making just his 15th career start on Sunday. The southpaw has led the Braves to three straight wins, including one of which was against these Mets in June. However, in that game, he allowed five runs in just 4.1 innings of work, and that's part of the reason that he was sent back down to the minors. However, with Jair Jurrjens nursing a knee injury, Minor got the recall once again. He is 1-2 on the campaign with a 4.59 ERA. He has 26 strikeouts against 15 walks in his 33.1 innings of work.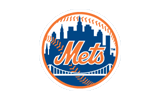 New York is still fighting to stay right around that .500 mark, a record that would be quite the accomplishment for a team that really has a void of talent in a number of positions. Dillon Gee is 10-3 on the season, and he has really pitched well for the most part on the campaign. The righty is definitely one of the up and coming talents in this Mets' system. He has slacked off just a bit over the last seven starts or so, as his ERA has come up to 3.69 from 2.86. However, there are definitely still no complaints. The righty has faced Atlanta four times in his career, going 2-1 with a 1.52 ERA. He threw seven shutout innings and allowed just four hits in the last clash of these teams on June 4th. Gee is also getting the benefit of a rock solid average of 4.7 runs per game from his offense, and that is making his 1.20 WHIP really stand up. The Mets are 13-4 in Gee's 17 starts this season.
Atlanta Braves @ New York Mets Pick: These two teams have historically played a heck of a lot of low scoring games, going 21-9-1 in the last 31 meetings overall for 'under' bettors and 11-5 in the last 16 meetings here in the Big Apple. This is just far too low of an over/under to bother with another low scoring duel. These two offenses exploded on Saturday night, and we tend to think that they'll do the same thing with these two arms on the mound on Sunday. Go with the Over 7.5 Runs -120 @ Bookmaker Sportsbook