First place in the AL East will be on the line in MLB betting action on Sunday Night Baseball when the New York Yankees face off with the Boston Red Sox at Fenway Park.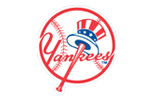 The Yanks probably felt like they broke the hex of the Red Sox on Friday night when they snapped a skid of eight out of nine defeats to the boys from Beantown, but on Saturday, they were blown out of the water with their ace, CC Sabathia on the mound. Now, they have some definitely issues with Freddie Garcia on the bump. Garcia has had a great year at 10-7, and he has won three straight starts. The righty has only been beaten once since June 17th. He has a great career against the Sox as well, going 8-4 with a 4.82 ERA in his 19 starts. And again, the truth of the matter is that his 3.22 ERA is fantastic. We're just not that optimistic about the rest of Garcia's splits. He has a 1.30 WHIP because batters are hitting .263 against him. Garcia also has 34 walks in 117.1 innings of work, but only 80 strikeouts. These wins of late against the Baltimore Orioles, Seattle Mariners, and Tampa Bay Rays haven't exactly been against the best offenses in the game. On top of that, the Yankees have only scored more than four runs against Boston since the first series of the year, a stretch of eight straight games, which really doesn't bode well if Garcia struggles.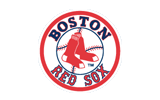 Josh Beckett really hasn't had a great career against the Yankees, posting a 5.52 ERA in spite of his 13-7 record. He'll get another chance to improve on that when Manager Terry Francona hands him the baseball. The righty has some amazing numbers this year, going 9-4 with a 2.20 ERA. Batters are hitting just .187 against him, and he has a 0.92 WHIP, numbers of which are significantly better than what Garcia is putting up. At home this year, Beckett has been even more dangerous, posting a 1.99 ERA and a 4-1 mark. He faced the Bronx Bombers on June 9th, throwing seven strong innings in an 8-3 win, allowing just two runs on four hits. Beckett hasn't gotten a heck of a lot of help from his offense of late though, getting three runs or fewer in seven outings in his last eight games. If the 'O' can give him some more help in this one though, he really shouldn't have a problem taking advantage of a lineup that he has had good success against this season.
New York Yankees @ Boston Red Sox Pick: Simply put, we have to stick with the Sox in this one. Fenway Park has been a little house of horrors for New York over the years, and this one should be no exception. Go with the Red Sox -165 @ Bookmaker Sportsbook