Fox Saturday Baseball betting action heads to the Bronx this weekend, as the Tampa Bay Rays meet up with the New York Yankees in an AL East showdown.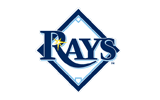 The Rays have suddenly caught some fire, having won five straight games, and they are starting to creep back to within striking distance of the Bronx Bombers for Wild Card contention in the American League. Sure, there are still 7.5 games to make up, but two more wins this weekend at Yankee Stadium could change the tone of the whole rest of the season. This is a favorable pitching matchup on Saturday afternoon for Manager Joe Maddon and the gang, as they send RHP Jeremy Hellickson to the bump. Hellickson has had a great season this year, going 10-7 with a 3.05 ERA. Not bad for a man who really didn't have all that much experience pitching at any level, let alone at the MLB level before this season. He has a tremendous 1.14 WHIP, which has really helped out his whole campaign. Of course, it also helps that his team is giving him 4.8 runs of support per game. Hellickson ran up against the Yanks back on July 19th at home, and he pitched incredibly well. The righty went seven frames and allowed just two runs in a 3-2 victory at Tropicana Field.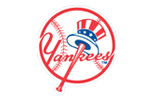 The Yanks have to be careful, knowing that not only the Rays, but the Los Angeles Angels of Anaheim are starting to get a heck of a lot closer to them as well. Manager Joe Girardi probably doesn't want his team to get complacent as we head towards the last month of the season. He's going to need to get a heck of a lot more out of RHP Phil Hughes, the man that is going to be on the bump on Saturday. It's a darn good thing that the Yanks are averaging 6.8 runs per game in his starts this year, because his numbers this year are flat out stinking up the joint in the Big Apple. He has a 7.11 ERA and a 1.74 WHIP in his 38.0 innings of work, and things really don't appear to be getting any better any time in the near future. Hughes worked a third of an inning in relief against the Boston Red Sox last weekend, but it has been six days since that point and almost two full weeks since his most recent start.
Tampa Bay Rays @ New York Yankees Pick: The Rays are really just too hot to ignore right now, especially knowing that they are underdogs against a team that they might not be all that much worse than, and that they have the better pitcher on the bump. This one is easy. We have to go with the Rays +125 @ Bookmaker Sportsbook.