Potential NL postseason playmates duke it out in the City of Brotherly Love in MLB betting action on Tuesday night, when the Arizona Diamondbacks face off with the Philadelphia Phillies.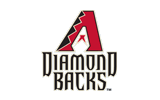 We haven't done a whole heck of a lot of talking about the D'Backs this year, but perhaps we should take notice. They've won six in a row and are 2.5 games up in the NL West standings. To make matters even better, they're inching closer to the Atlanta Braves for the NL Wild Card, just in case the San Francisco Giants run them down. Arizona will take its +$1,787 mark on the MLB odds into battle in this one with Justin Collmenter getting the baseball. At just 25 years old, Collmenter has really been thrown into the mix this year with the Diamondbacks as a rookie. He has posted a 7-7 record in spite of the fact that he has had some wicked ups and downs. Up: His most recent performance against the Houston Astros in which he allowed two runs in seven innings. Down: The fact that he allowed five runs in five of his previous nine starts. However, when you look at the whole body of work and realize that Collmenter is 7-7 with a 3.51 ERA, you realize that the rook really hasn't had all that bad of a season.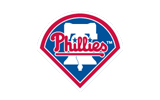 To say that this is the biggest test of Collmenter's career is an understatement, though. He's got to go up against the best team in baseball on the road, and he's opposing a man who has led his team to a 20-4 mark this season in his 24 starts. Yes, Roy Halladay is probably the NL's Cy Young Award winner once again, as he has done nothing but add to his certain Hall of Fame credentials this season. The righty is 15-4 and has a 2.51 ERA. He has 163 strikeouts against just 22 walks on the campaign, and opponents have an OBP of just a measly .266. Halladay has picked up the win in four straight starts, but we definitely have seen some chinks in the armor in these last two. He has allowed 17 hits, three walks, and six runs against just 11 strikeouts in his last two outings, and they have only spanned 13.1 innings of work. Throwing 111 pitches in 6.1 innings last time out against the Los Angeles Dodgers was definitely concerning. Still, it's hard to ignore the fact that no one has beaten the Phillies in a game with Halladay on the mound at home since April 19th.
Arizona Diamondbacks @ Philadelphia Phillies Pick: Could that all end on Tuesday night? We definitely think that it's worth a shot. Arizona is just playing too well right now to make it this big of an underdog in this situation. If we can get the good Collmenter to show up instead of the ugly one, there is no reason why the D'Backs couldn't win this game. Go with the Diamondbacks +210 @ Bookmaker Sportsbook.