Both the Atlanta Braves and the San Francisco Giants are trying their best to hang on to spots in the postseason, but in all likelihood, only one will be able to do just that. These two will meet up at Turner Field in MLB betting action on Tuesday night.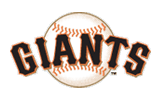 San Francisco picked a bad time to lose six out of 10. Unfortunately, in this stretch, the Arizona Diamondbacks have won six in a row and have stormed to the head of the class in the NL West by 2.5 games. This really puts the champs in a pickle, as they are five back of the Braves for the NL Wild Card and 2.5 back of the D'Backs in the NL West with just over a month left to the season. Needless to say, this is a pivotal series in which the Giants really have to take some games. Losing last night didn't help matters any, and another loss tonight could prove to be debilitating. Southpaw Jonathan Sanchez will be the man trying to beat the MLB betting lines for the visitors on Tuesday night. Sanchez is only 4-7 on the season, and he has only led his team to a 9-9 mark on the campaign. Just like the rest of the Giants' pitching staff, Sanchez is getting no support whatsoever from his offense at just 3.8 runs per game, but he isn't helping his own matters any either. The lefty hasn't survived five innings since June 12th, throwing between 4.1 and 4.2 innings in all of his outings in that stretch.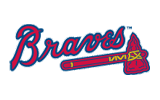 With two more wins in three games in this series, the Braves would have to feel like they'd be in pretty good shape. After some dangerous moments there when the D'Backs, Giants, and St. Louis Cardinals all appeared to be threatening Atlanta's once comfortable Wild Card lead, order has been restored. The Braves are comfortably in the catbird's seat right now for the bonus entry into the second season, and they have to like their chances in the long run. This is going to be a heck of a night for Atlanta fans, as they get to see Randall Delgado. The rookie has only made one appearance in his career, a spot start back on June 17th against the Texas Rangers. The Rangers lit the righty up for four runs in just 4.0 innings of work, and he had to throw a stunning 86 pitches just to make it that far in the game. However, what we have to remember is that Delgado is just 21 years old, and he has a lot of growing to do to make it as an MLB pitcher.
San Francisco Giants @ Atlanta Braves Pick: Delgado hasn't done a thing in the majors of any note, but the known commodity here of Sanchez is in bad shape. The defending World Series champs look like chumps right now, and we think that they could be as good as dead by the time this week is over with. Take Atlanta -130 @ Bookmaker Sportsbook.