Last night, the Arizona Diamondbacks made a huge statement by beating the MLB betting lines against the Philadelphia Phillies as huge underdogs against Roy Halladay. Can they do it again with another of the Philly aces on the mound? Check out our free baseball pick for the game!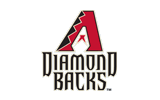 Arizona just keeps doing what it's doing, and last night was a perfect representation of that. It wasn't the prettiest 3-2 win in the world, but wins are wins, especially when you're going up against a pitcher than hadn't been beaten at home in four months and had his team at 20-4 on the season going into that one. The offense is going to have its work cut out for it again on Wednesday, but again, there is a pitcher on the mound that is a real workhorse in the form of Joe Saunders. The southpaw doesn't find ways to win games, but he finds ways to keep his team in virtually every game that he pitches, and for as well as the Diamondbacks are playing as a team right now, that makes them awfully dangerous. Saunders is 8-9 on the season, and he has only led Arizona to a 12-12 mark in his 24 starts. Still, this is yet another one of these pitchers who has significantly better splits than his record suggests. Saunders has a 3.76 ERA and a 1.34 WHIP. Where he gets into trouble is with the long ball, as 20 allowed in 24 starts is nothing to brag about.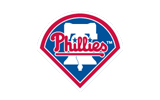 Philly has lost three of the four games in this series this year, and if this really is the team that it ends up playing in the first round of the playoffs, it would help if it could prove that it could beat Arizona a few times. Yesterday's loss was shocking, and it would be just as shocking to lose this one for as well as Cliff Lee has been pitching. the lefty is 12-7 on the campaign, and he has won his last three starts. In those outings, Lee has been remarkable, throwing 17 straight shutout innings and striking out a whopping 29 guys in that stretch. He has a 2.83 ERA and has a K/BB ratio of 177/34 in 172.0 innings of work. Yet again, this will be a season with over 220 innings pitched and well over 200 strikeouts, and though his walk total is up quite a bit, Lee won't hit 50 for the season, which is a stunning number for a man who, pending his own health, will start 34-35 games. Pitch count is definitely a concern for Lee's backers of late, as he has thrown 120+ pitches three times in his last nine starts. However, after his last two games of throwing 120+ pitches, he came out the next time out and pitched a complete game shutout.
Arizona Diamondbacks @ Philadelphia Phillies Pick: Yesterday, we played the percentages and went with Arizona, and today, we're going to do the same thing. The D'Backs have won seven in a row, and Philly is still just coasting to the finish line with the lead in the NL East one that will not be blown. Yes, the Phils are winning this game 60-65% of the time. Even at a 35% winning percentage, that still gives us a + EV of 17.25%, a number that we just can't pass on.
Free Baseball Pick: Arizona Diamondbacks +230 @ Bookmaker Sportsbook