ESPN Sunday Night Baseball is back this week with a tremendous clash of arch rivals in the NL Central. The Chicago Cubs will take on the St. Louis Cardinals in a rare night game at Wrigley Field.
The Cards have already lost the first two games in this series, and the truth of the matter is that a loss on Sunday night might signal the end of the season. St. Louis is already 8.5 games back of the streaking Milwaukee Brewers in the NL Central, and it is the same 8.5 games back of the Atlanta Braves for the NL Wild Card slot to boot. Hope for a revival starting on Sunday rests on the right arm of Jake Westbrook. Westbrook was brought over to the Cards last year at the trade deadline to try to bolster their rotation, but things just never panned out for either one of them. This year, Westbrook has made 25 starts and has only guided the team to a 13-12 mark, going 9-7. His 4.81 ERA and 1.48 WHIP are suspect numbers at best, especially when you consider the fact that he was brought in to solidify the middle of this rotation. Instead, he's pitching like a back end of the rotation pitcher, and a shoddy one at that. The only thing keep he and the Cardinals afloat this year is the fact that they are averaging 4.8 runs per game in his starts.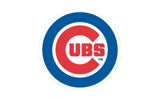 It seems as though the Cubs are working in the right direction now for next season. General Manager Jim Hendry was dismissed, and it seems as though not having Carlos Zambrano in the clubhouse has helped out quite a bit as well. Though there is nothing left to play for this season, spoiling the Cardinals is almost just as good in the Windy City as being in the playoff push itself. Rodrigo Lopez has bounced around a bit over the course of the last five seasons, spending a lot of time with Baltimore, Colorado, Philly, Arizona, and several minor league teams, but he's found a home, at least for the time being, here with the Cubs. He has made nine starts and 19 total appearances this year, and for the most part, he has been solid. Unfortunately for Lopez, one of the two horrific starts that he had on the season came against these Cardinals. He allowed six runs in just 4.1 innings of work. Still, in total this year, he has a 4.66 ERA, a deceiving number considering the fact that he has only thrown 58.0 innings.
St. Louis Cardinals @ Chicago Cubs Pick: We just don't see the Cardinals winning this game half the time. The Redbirds are clearly playing like their wings are clipped, and if that's the case, we wouldn't be shocked to see the Cubbies come out on top once again to lock up the series sweep.
Free Baseball Pick: Chicago Cubs +125 @ Bookmaker Sportsbook