Potential AL postseason combatants collide at the Ballpark in Arlington on Wednesday night in a nationally televised clash on ESPN, as the Texas Rangers play host to the Boston Red Sox.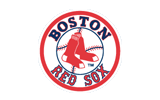 The Red Sox have once again caught the New York Yankees for first place in the AL East, though they are sitting percentage points behind and are one game back in the loss column. However, their 78 wins is tied for the second highest mark in the league, only behind the Philadelphia Phillies. They powered their way to 11 runs yesterday for a 'W', marking the first time that they have posted a victory against the Rangers this year in five tries. Now, they have one of their aces on the mound in the form of Josh Beckett. If Beckett were a tad luckier this year, he'd be considered a legit Cy Young Award candidate. He has splits that rival even those of the great Justin Verlander, posting a 2.46 ERA and a 0.96 WHIP for the year. In spite of the fact that Beckett has guided Boston to a 17-7 record in his 24 starts, he is only 10-5 to show for it thanks to the fact that the team is only supplying him with 3.7 runs per game on the campaign, a solid 1.4 runs shy of what the team is averaging for the totality of the season.
The Rangers are still leading in the AL West, but that margin over the Los Angeles Angels of Anaheim is getting precariously small at just 3.5 games. That being said, Texas is only 3.5 out of having the best record in the American League as well, so every single game in this series is vital knowing that the march for the best record in the league is going to come down to these four aforementioned teams in all likelihood. The Rangers are going to toss Matt Harrison into the fray against the Red Sox on Wednesday. The southpaw has some great numbers this year as well, especially considering the fact that he is pitching in a typically hitter-friendly park here in Arlington. Harrison has a 3.28 ERA and a 1.28 WHIP. Of late though, he has gotten incredibly lucky, living to tell about three straight games in spite of the fact that he has an ERA up near 5.00 in those outings. The Rangers have supplied him with 7.7 runs per game in that stretch though, something that will need to continue against the high flying Sox.
Boston Red Sox @ Texas Rangers Pick: Winning this series probably means more to the Rangers than it does to the Red Sox. Harrison isn't the pitcher to the get the job done against Beckett, though, and it'll be that pitching matchup that causes all of the problems for the hosts on Wednesday night.
Free Baseball Pick: Boston Red Sox -105 @ Bookmaker Sportsbook