The two biggest rivals in baseball duke it out on Tuesday night in at Fenway Park, as the New York Yankees try to close the gap on the Boston Red Sox.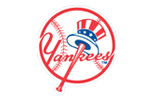 New York is definitely behind the 8-ball right now in this game. The team is a game and a half back of the Bo Sox in the AL East, and if it wants to avoid having to go on the road in the first round of the playoffs, it is going to need to trim that gap. To make matters worse, it has already pretty much been guaranteed a loss in the tiebreaker between these two teams, and it doesn't have a scheduled off day right now for the rest of the regular season thanks to a number of rain outs. Yikes. The good news on Tuesday is that CC Sabathia is going to be on the bump. Sabathia has led his team to a 19-9 record this year, but he is 0-4 against the Red Sox. The southpaw was absolutely rocked for seven runs in six frames against Boston the last time out, losing 10-4 as a result. Still, the Yanks are giving him 5.8 runs per game of support, which more than complements his 2.99 ERA and 1.16 WHIP, making him one of the best pitchers in baseball this season.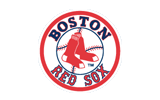 The Sox aren't exactly cruising right now, but they're not all that worried either. They have had back to back off days, a true rarity in baseball, after playing a doubleheader on Saturday to avoid Hurricane Irene. Unlike New York, they haven't had to worry about traveling either. They also have their fair share of off days between now and the end of the season, and they know that they are likely to end up going into the postseason as the top seed in the AL if they can just basically split these games with the Yankees. It'll be tough on Tuesday if John Lackey doesn't give out a strong effort, though. Lackey has allowed four runs in three straight starts, yet he continues to win. His ERA of 5.98 is ridiculously bad, yet thanks to an offense that gives him 5.9 runs per game, he is 12-9 on the campaign. Heck, Lackey even beat Sabathia the last time that these two teams met up in that 10-4 decision. Boston has won 12 of the last 14 meetings in this series and six of the last eight here at Fenway Park, and it is 18-8 in its last 26 home games.
New York Yankees @ Boston Red Sox Pick: The Sox are also 16-7 in the last 23 games as underdogs, proof that there aren't many situations that this team really should be a pup in. Sabathia is great, but for whatever reason, he just can't top the Sox. Take Boston and the generous price on the MLB odds on Tuesday night.
Free Baseball Pick: Boston Red Sox +140 @ Bookmaker Sportsbook