A pair of teams from the NL East that are headed to the playoffs meet up in the City of Brotherly Love on Wednesday night in MLB betting action, as the Atlanta Braves take on the Philadelphia Phillies.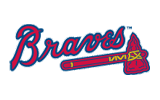 The Braves know that they aren't running down the Phils atop the NL East this year, but they also know that they aren't getting caught for the Wild Card either unless suddenly, the St. Louis Cardinals or San Francisco Giants go on an epic run. That being said, this is a great chance for Manager Fredi Gonzalez to take some time to see what his team is going to look like for the postseason. Part of that is seeing whether Brandon Beachy is really going to be capable of pitching in the postseason. The righty is 0-3 against the Phils in his career with a 4.50 ERA, but he'll have a chance to notch that first victory on Hump Day against his divisional rivals. Beachy hasn't been beaten since July 19th, a stretch of eight straight starts, and he is 7-2 on the season with a 3.37 ERA. This rook has really turned it on, throwing 135 strikeouts against just 35 walks, and batters are only hitting .233 against him for the campaign. Beachy also has gotten a lot of help lately, logging at least four runs of support in seven straight starts.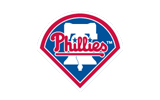 Meanwhile, Philly opened up its lead in the NL East to a whopping 9.5 games on Tuesday night, and it can stretch that lead to double digits and sink its magic number to clinch the division to 12 games with a win on Wednesday. Just like the Braves, the Phils are trying to get their team set for the playoffs, and that means that Roy Oswalt is going to have to get back into the swing of things in a hurry. Oswalt has had some flashes of brilliance since coming back into the rotation, but he doesn't really look all that dominant consistently. The righty is 7-8 on the season with a 3.80 ERA, but in his last two starts, Oswalt has allowed 20 hits and nine runs in just 12.0 innings. Against the Braves in his career, things have been relatively ugly. Oswalt is just 1-3 in 10 starts with a 5.56 ERA.
Atlanta Braves @ Philadelphia Phillies Pick: This is a nice price on the Phils at home, though. Beachy is solid and Oswalt is shaky, but we have to remember that this is a team that is 47-22 on the campaign at Citizens Bank Ballpark. We just can't ignore how strong that really is.
Free Baseball Pick: Philadelphia Phillies -135 @ Bookmaker Sportsbook