The Detroit Tigers and New York Yankees will kick off their postseasons in the second game of a TBS doubleheader on Friday night when they meet in MLB betting action in the Bronx.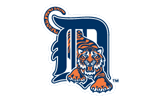 The Tigers just missed out on playing at home against the Tampa Bay Rays in the first round of the playoffs, but from the standpoint of Manager Jim Leyland, they might actually have a better shot at winning the World Series now than they would have the other way. Not only would no one want to get in front of Tampa Bay right now, but the man that is going to be on the mound in Game 1, Justin Verlander, is going to pitch in two of the five games instead of two of the seven. Verlander is the shoe-in for AL Cy Young Award honors this year, as he posted the best record we've seen in baseball in quite some time at 24-5. The righty did throw 251 innings, which has to be concerning. However, his splits are just out of this world. Verlander had a 0.92 WHIP and a 2.40 ERA, and teams only averaged 2.8 runs per game in his 34 starts on the campaign. He struck out 250 batters against just 57 walks. That being said, we're mildly concerned that Verlander has thrown at least 104 pitches in all 34 of his starts this year. He's durable for sure, but there's only so many times that you can ask your arm to throw the ball 85-95 MPH over the course of the season.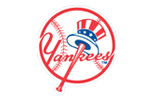 Of course, we have the same type of concern for the Yankees with the man that is going to be on the bump on Friday, CC Sabathia. Sabathia had never pitched that well in the playoffs before coming to New York, and with this being the year that he can opt out of his contract and test the free agency waters, these starts against Detroit are huge. The southpaw is going to be the runner up for the Cy Young Award in all probability after going 19-8 with a 3.00 ERA. Just like Verlander, Sabathia threw a ton of innings this year, accounting for 237.1 frames. He hasn't thrown a pitching in a meaningful game since September 21st, but he has pitched a simulated game since that point and has done plenty of throwing on the side. Accounting for 230 strikeouts once again this year, there aren't many more feared pitchers than Sabathia, and he has a lineup behind him that can make teams truly pay for making mistakes.
Detroit Tigers @ New York Yankees Game 1 Pick: If the Tigers stand a chance in this series, they're going to have to win this game. We think that the Bronx Bombers are vastly overrated, and giving us Verlander at this type of a price is simply absurd.
MLB Pick: Detroit Tigers +120 at Bookmaker Sportsbook.