The Tampa Bay Rays will hit the road on Friday afternoon to Arlington, where they will take on the Texas Rangers in MLB betting action in the opening game of the 2011 MLB postseason.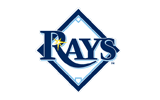 The Rays know that they have their work cut out for them in this one, as they are going to be facing a relatively short turnaround from that epic comeback against the Boston Red Sox to get the job done. They did play decent ball this year on the road, going 44-37, but they did dip down the stretch a bit. Jeff Niemann probably isn't the man that Manager Joe Maddon would have wanted as his No. 1 pitcher in the playoffs, but he isn't messing with his rotation at this point and is just going to keep things in line. Niemann did go 11-7 this year with a 4.06 ERA, but he has proven that he has the ability to pitch significantly better than that when push truly comes to shove. The big righty did win four of his last five road starts of the season, beating the Boston Red Sox twice, but one has to be aware that that one loss did come against these Rangers. In fact, in back to back starts versus Texas, Niemann allowed a total of 15 hits and 12 runs in just 9.2 innings of work. He was handed the loss in both of those games.
For what it's worth, CJ Wilson, the man that is getting the ball from Manager Ron Washington in Game 1 won both of those games that Niemann lost. The southpaw allowed just two runs in his 15 innings in those two games, including pitching a complete game shutout at Tropicana Field in which he scattered just five hits and three walks. Over his last six outings, Lewis has only allowed five total runs, and save for a shellacking that the Los Angeles Angels of Anaheim put on him at the end of August, Lewis hasn't allowed more than two earned runs in a start since July 31st. The lefty is 16-7 on the season with a 2.94 ERA, and this marks the first time in his career in which he struck out more than 200 batters. Last year, Lewis was sharp in the playoffs, allowing 10 earned runs in 24.1 innings, though five of those did come in one outing against the New York Yankees on the road. Lewis held the Rays scoreless for 6.1 innings in a Game 2 win on the road at Tropicana Field last year.
Tampa Bay Rays @ Texas Rangers Pick: Considering the fact that the road team won all five games last year in the ALDS when these two teams met, it's amazing to think that the Rays are this big of underdogs. They'll get the job done and salvage a split in these two games in Texas, and if that's the case, this is a fantastic, fantastic price.
MLB Pick: Tampa Bay Rays +168 at Bookmaker Sportsbook.