The first game of the National League Divisional Series takes place on Saturday afternoon at Miller Park, where the Milwaukee Brewers will look to take care of the Arizona Diamondbacks.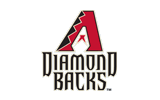 Arizona knows that it has its work cut out for it coming into Milwaukee and winning, but the good news is that it has its potential Cy Young Award winner on the mound in the form of Ian Kennedy in Game 1. Kennedy actually led the Diamondbacks to the same 25 wins this year that Justin Verlander did for the Detroit Tigers, and he did it in one fewer start. The righty went 21-4 with a 2.88 ERA. He struck out 198 batters and had just 55 walks, and batters only had an OBP of .278 against him. Here's the problem that we have with Kennedy, though. He came over from the New York Yankees in that deal that sent Curtis Granderson to the Big Apple and brought some other pieces to the Detroit Tigers as well. He only had a total of 10 wins in his career before this year, and he has never sniffed the playoffs. Last year was a respectable season on a bad team in which he went 9-10 with a 3.80 ERA. Though we think that Kennedy is good, we don't think that he is out of this world, and that being said, he could be in for a long start or two in the playoffs this year against a formidable Milwaukee lineup. The good news is that in his only start of the season against the Brewers (though at home), Kennedy threw seven shutout innings and got the win.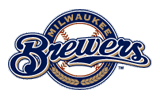 The Brewers were dominating at home this year, and they'll have a go on Saturday with Yovani Gallardo on the bump. Gallardo definitely took some bumps and bruises over the course of the year, including getting killed by the St. Louis Cardinals at the start of this month, allowing eight runs in just 4.2 innings of work. However, over these last three starts, there haven't been many pitchers better than this one. Gallardo has allowed just four earned runs and 12 total hits in 20.1 innings of work. Most impressively though, he has a total of 36 strikeouts in those outings and has fanned at least 11 in all of those games. These weren't slacked offenses either that he was going again; both the Philadelphia Phillies and Cincinnati Reds have some bite in their bats. Gallardo went 17-10 with a 3.52 ERA and a stellar 207 strikeouts on the season, and unlike Kennedy, he has had some postseason experience with the Brewers in the past.
Arizona Diamondbacks @ Milwaukee Brewers Pick: It's hard to say that the Diamondbacks really should be anything less than +140 pups in this one. Gallardo is the real deal, and he is going to be one of the top pitchers in this postseason in all likelihood. Don't be surprised if this one is a romp.
MLB Pick: Milwaukee Brewers -135 at Bookmaker Sportsbook.