The Philadelphia Phillies begin their quest to beat the World Series odds on Saturday afternoon at Citizens Bank Ballpark in the City of Brotherly Love against the hottest team in the NL, the St. Louis Cardinals.
The Cards are the new kids on the block in the playoffs, especially knowing that they wouldn't have been in the postseason had the season stopped after any number of games aside from 162. That being said, they have to feel like they're playing on house money, knowing that they probably shouldn't even be here. Chris Carpenter pitched on Wednesday night and threw a complete game to take care of the Houston Astros and to put the team in the playoffs, and that leaves Jamie Garcia to start Game 1. Garcia figured that he was going to be the third or fourth pitcher in this rotation at the outset of the year, but that went by the wayside when Adam Wainwright went through Tommy John's surgery in the Spring. Unfortunately, Garcia really pitched like a solid third pitcher this year. He went 13-7 with a 3.56 ERA, and he only had a K/BB ratio of just over 3/1. He allowed four runs in his most recent start at Houston on Monday, and he has to hope for better on regular rest in this start.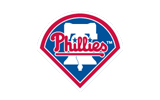 And then there are the Phils, who seemingly have four guys that they could plug in right here in Game 1 of the NLDS and still feel confident about winning. Roy Halladay was brought here to the City of Brotherly Love to be the ace that was able to pitch this team to the World Series. He failed last year, but it wasn't his fault. All Halladay did in his first ever postseason appearance was throw a no hitter against the Cincinnati Reds. The righty went 19-6 with a 2.35 ERA this year, and there is a legitimate chance that he could win the Cy Young Award when it's said and done. Halladay was kept down in his pitch count at the end of the season to prepare for the long haul through October. He only threw 77 pitches in his last start at the New York Mets on Sunday, and he is going to have slightly extended rest for this start. He's a deserving favorite of this magnitude as well, knowing that he went 24-8 in his 32 outings this year.
St. Louis Cardinals @ Philadelphia Phillies Game 1 Pick: Unless Albert Pujols plans on putting together a bizarre postseason run, the Cards just don't stand a chance in this series, and they especially don't stand a chance in this game against Halladay unless he is tremendously rusty. This is a terrible price, but it's a bet that we have to make.
MLB Pick: Philadelphia Phillies -200 at Bookmaker Sportsbook.