With their backs against the wall, the Arizona Diamondbacks know that they badly need to take the second game of the NLDS on the road against the Milwaukee Brewers.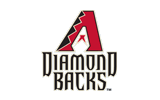 The way that Manager Kirk Gibson managed his bullpen yesterday was questionable at best, and it scares us about the rest of this series. Starting pitcher Ian Kennedy didn't look all that bad, but he had just allowed a double to Ryan Braun and had Prince Fielder coming to the plate in the seventh inning. We fully expected to see a change, but no said change came. The end result was a two-run homer that essentially put Arizona in a 1-0 series hole. Now, it's going to be up to Daniel Hudson to stop the bleeding. Hudson has dropped three straight decisions coming into the playoffs, which can't give a ton of confidence to the visitors. That being said, he did go 16-12 on the season with a 3.49 ERA, clearly the best year in his young career. That 24 year old has pitched incredibly well with the Diamondbacks, but this is the first time that he is going to be facing a test like this. For his career, Hudson is 1-0 with a 5.73 ERA against the Brewers, and the last time that he faced them, he allowed a whopping six runs in four innings of work.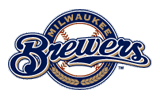 Yovani Gallardo was an absolutely stud on Saturday, pitching the Brewers to a 1-0 series lead. That being said, Gallardo and Zack Greinke combined to go 21-2 in the regular season at Miller Park... Gallardo had both of the "2." Greinke is going to be a tough nut to crack on Sunday, just as his teammate proved to be in Game 1. There is a lot being made out of the fact that Greinke pitched on the final day of the regular season, but using him in this game is likely going to make him available for Game 5 out of the bullpen if necessary, or perhaps in Game 1 of the NLCS should Milwaukee get that far. Greinke didn't even reach 80 pitches in the win that gave the Brewers the home field advantage in this series against the Pittsburgh Pirates, which raised him to 16-6 on the season. Greinke struck out 201 batters this year and posted a 3.83 ERA, not bad numbers for a man that missed the first month of the season. Keep in mind that this is the first time that Greinke has ever sniffed the postseason in his first year away from the Kansas City Royals.
Arizona Diamondbacks @ Milwaukee Brewers Pick: The Brewers are once again just too short in this game. -130 is a fantastic price that has been released in Las Vegas, and if that's the number that opens up offshore, it should make for easy pickings.
MLB Pick: Milwaukee Brewers -130 at Bookmaker Sportsbook.