After getting their pitching staff blown to bits in the latter stages of Game 1, the St. Louis Cardinals will look to erase a 1-0 series deficit when they take on the Philadelphia Phillies in Game 2 of the NLDS.
St. Louis did just about everything right at the outset of Game 1, but things just fell apart in the sixth and seventh innings to fall apart. Give the Cards credit for fighting back to at least make Ryan Madson and the Phils sweat in the ninth inning, but it wasn't nearly enough to make up for the bad late inning collapse by the bullpen. That being said, this is clearly a dire situation for Manager Tony LaRussa and company. He's going to make the turn to Chris Carpenter to get the job done on Sunday, but we know that it is a risky move considering the fact that he started just four days ago in the final day of the regular season. Of course, the Redbirds badly needed that game just to get into the playoffs, but we aren't so sure that he really had to pitch a complete game to do so considering the fact that the team won 8-0 at the lowly Houston Astros. Carpenter doesn't have great numbers for the season at just 11-9 with a 3.45 ERA. However, in his last five starts, he has allowed just five total runs and has pitched at least through seven innings in all five starts.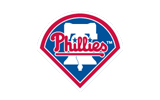 The Cards had their shot against Roy Halladay yesterday, something that many never thought was going to happen. Now, they've got yet another tough matchup just to salvage a split. St. Louis will be lucky just to get survive a test against Cliff Lee. Lee has absolutely been dominating over the course of his postseason career. Last year, he had no troubles with either the Tampa Bay Rays or the New York Yankees in the first two rounds of the playoffs, really single handed pitching the Texas Rangers into the World Series. He struggled when he got there, but that doesn't mean that we don't trust him in this one. Remember that this was a man that might have contend for the Cy Young Award... if his teammate doesn't beat him out for the honors. Lee went 17-8 this year, and though that mark isn't as good as some of the other pitchers in the NL, 238 strikeouts and a 2.40 ERA are just untouchable numbers.
St. Louis Cardinals @ Philadelphia Phillies Game 2 Pick: We just don't think that the Cardinals stand a chance in this series. Lee is the real deal, just like Halladay is, and we think that it is an incredibly desperate act to throw Carpenter on three days of rest after throwing a complete game. It's a gamble that won't pay off.
MLB Pick: Philadelphia Phillies -170 at Bookmaker Sportsbook.