It took two nights for the New York Yankees to take a 1-0 series lead in the ALDS, but less than 24 hours later, they are going to take on the Detroit Tigers for a second straight game.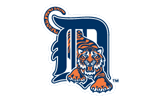 This is bad, bad news for the Tigers. The team had a golden opportunity to take advantage of a questionable pitching matchup for the Bronx Bombers, but they just couldn't do it. Now, with Justin Verlander being held out until Game 3, Manager Jim Leyland has some work to do to cut and paste a staff together. There's been plenty of talk about the three way trade between the Yankees, Diamondbacks, and Tigers. We've already seen Curtis Granderson on display in this series, and now, we get to see one of the Detroit pieces to that deal, Max Scherzer on the bump. Scherzer was respectable this year, going 15-9 with a 4.43 ERA. The only reason that he won so many games was because of a 5.2 runs per game average that he received. Scherzer's WHIP of 1.35 is fairly on par with what we expect from starting pitchers, but it isn't what we are hoping to see from a pitcher starting in the postseason. That being said, he did throw eight shutout innings against the Yankees in May, but that game was well back at the beginning of the season and at home, not in the Bronx in October.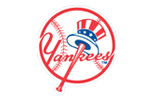 The Yankees probably dodged a bullet due to the fact that they only have to deal with Verlander once in this series in all likelihood. That being said, there were many that thought that sending Ivan Nova in to pitch in his first postseason game in the midst of a suspended 1-1 game would be a potential hazard. No such luck for Detroit fans. Nova pitched well, throwing a slew of zeroes on the board, and now, that leaves Freddy Garcia to see if he can give the Bronx Bombers their 2-0 mini-sweep at home before heading back to Motown on Monday. Garcia went 12-8 this year with a 3.62 ERA. Unlike with Scherzer, who seemed to get a tad lucky with his run support this year, Garcia didn't get nearly as much help as some of the other New York arms did. He picked up 4.9 runs of support per game, but held teams down to just 3.3 runs per game in the year in which he found the proverbial Fountain of Youth to extend his career, which once appeared to be in the trash can.
Detroit Tigers @ New York Yankees Game 2 Pick: One of these teams is clearly better than the other in this series. We know that New York is expected to take down the ALDS in fine fashion, and we tend to think that that is exactly what is going to happen, especially with the games here in the Big Apple.
MLB Pick: New York Yankees -130 at Bookmaker Sportsbook.