The St. Louis Cardinals shocked the Philadelphia Phillies in Game 2 of the NLDS to level this best of five series. They'll try to take the lead on Tuesday night in their first home game of the playoffs at 5:07 ET.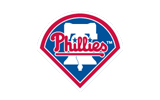 This is exactly why the Phillies are this dangerous of a team. There is just no reprieve on any given day in the playoffs. First, it was Roy Halladay. Then, it was Cliff Lee. Of course, things didn't go all that well for Lee on Sunday, as he allowed the Cards to jump on him for a rare postseason loss. However, it's not like things are going to be an easier on Tuesday with Cole Hamels on the bump. Hamels, the third best pitcher on this team, would likely be the ace of the mass majority of a lot of other staffs, even these in the playoffs. He won the World Series MVP in 2008, and he is going to hope to help pitch his team to a 2-1 series lead on Tuesday. Hamels actually hasn't won a game since September 8th, and he hasn't picked up a win in a game in which he didn't pitch a complete game since July. Still, he went 14-9 this year with a 2.79 ERA in what amounted to be one of the best seasons of his career. He had a 0.99 WHIP and a .214 batting average, and he had the second most strikeouts of his career with 194 against just 44 walks.
St. Louis is pretty much playing on house money right now, as this team really had no business making it to this game. The good news is that one of its best pitchers is going to be on the hill for this one in Jamie Garcia. The bad news is that Garcia wouldn't even have made it into the Philadelphia rotation this year. The lefty did go 13-7 on the year with a 3.56 ERA, making him one of the more surprising starters in this rotation. This was a year after going 13-8 with a 2.70 ERA in what was once a very strong rotation anchored by Adam Wainwright and Chris Carpenter. The one thing that Garcia really has going for him is the fact that he has dominated the Phils in his career. He allowed just one run in seven frames in a 4-2 win on September 16th in the City of Brotherly Love. And, to make matters even better, he is 2-1 with a whopping 1.20 ERA in his 30.0 innings of work against Philadelphia for his career.
Philadelphia Phillies @ St. Louis Cardinals Game 3 Pick: It's a respectable price on the Cardinals, but we just don't believe that they are going to be able to get the job done when push comes to shove. The Phils know, after 102 wins in the regular season, that this is one game that they can't let get away. They'll get the job done and push St. Louis to the brink of elimination.
MLB Pick: Philadelphia Phillies -140 at Bookmaker Sportsbook.