The Arizona Diamondbacks are going to be thrilled to be away from Miller Park, as they lost the first two games of the NLDS. They'll hope to cut the series lead in half on Tuesday night against the Milwaukee Brewers.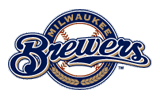 The Brewers haven't done anything wrong in the playoffs thus far. They've gotten a ton of run support, and the pitching by Yovani Gallardo and Zack Greinke, just as it was in the regular season at Miller Park, was remarkable. Now, it's up to Shaun Marcum to get the job done to close out this series. There is definitely good news and bad news here for the righty. The bad news is that Marcum allowed at least five runs in three of his last four starts in the regular season. The one that he didn't though, was the only start on the road, and on that day, he allowed just one run in eight innings at Wrigley Field against the Chicago Cubs. The good news is that he went 13-7 this year with a 3.54 ERA. It marked his third straight season with an ERA of less than 3.70, something that most pitchers can't say. Marcum also had a 1.16 WHIP, and that's the third straight year that he has posted a WHIP of either 1.15 or 1.16. This is the type of consistency that the Brew Crew have loved about this right hander.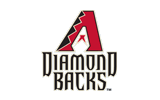 The Diamondbacks won 51 home games during the regular season, the third most of all of the teams in the National League, so they are going to be happy to be back in the desert and outside of beer country. Josh Collmenter had a respectable first season in the bigs. The 25 year old went 10-10 with a 3.38 ERA. He did a nice job taking care of his control, allowing just 28 walks in 154.1 innings of work. Yes, some of those outings were in relief, but 24 starts and just 28 total walks is fantastic no matter whether you're a rookie or a 10 year vet. The one thing that Collmenter didn't do a lot of was strike out batters. Against these Brewers, getting free outs is crucial, so the fact that he only had 100 strikeouts is concerning. He did beat the Brew Crew this year in one of his two starts, and he threw 14 shutout innings against them, allowing just six hits and a walk against 10 strikeouts.
Arizona Diamondbacks @ Milwaukee Brewers Game 3 Pick: Arizona shouldn't be a team that gives up in this series. Though we don't really believe that this series is going to be heading back to Milwaukee, we do think that the Diamondbacks are going to get the job done and at least make this series more interesting. Especially as underdogs, we have to go with the hosts.
MLB Pick: Arizona Diamondbacks +105 at Bookmaker Sportsbook.