Is it about to be lights out for the New York Yankees? It's not often that you see all of the teams in the AL East out of the playoffs this early, but there's a real chance that Tuesday could be the last day that either one is left standing. The Yanks have their work cut out for them in primetime at Comerica Park, where the Detroit Tigers will hope to end their season.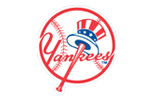 The fans in the Big Apple have to be feeling gloom and doom right now. There was no way that anyone wanted to go into a situation in Game 4 where the Yanks absolutely had to win, and now, that has become a reality. With a shoddy starting pitching situation, there really is little choice but to hand the ball over to AJ Burnett on Tuesday night. Burnett has been a disgrace all season long, going just 11-11 with a 5.15 ERA. Many in New York want to see Burnett simply released after he got his big contract a few years ago, and there certainly wasn't anyone that wanted to see him as the starter in any do or die situation. Manager Joe Girardi has already said that Burnett's leash is short in this one, and that could mean extra innings for Phil Hughes, who seems to be the best realistic long option out of the bullpen. You know that the combo of David Robertson, Rafael Soriano, and Mariano Rivera could probably eat five innings as well with the off day tomorrow, especially since none of the three have been used all that much in this one.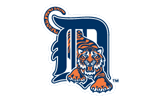 If you're the Tigers, you have to feel great right now. You know that you have the edge in the pitching matchup in this one, and you know that even if you're forced into a Game 5, that Doug Fister pitched well enough to get the job done until imploding late in Game 1. For now though, it'll be up to Rick Porcello to try to finish off this series. Porcello wasn't phenomenal this year, but for a fourth starting pitcher, he is quite serviceable. The righty went 14-9, and the team went a whopping 21-10 in his 31 starts on the campaign. Yes, a 1.41 WHIP and a 4.75 ERA are both high, but when you've got an offense that was good for 5.7 runs per game for you on the campaign, good things tend to happen to you. Porcello has already won this pitching matchup once this season, as he beat Burnett and the Yankees 6-3 right here at Comerica Park in May, and he'll be hoping for a repeat performance.
New York Yankees @ Detroit Tigers Game 4 Pick: Sorry Yanks fans. Your team is finished. The Bronx Bombers aren't going to produce enough offense in this one to get away with the lousy pitching display that will inevitably be on. Don't be shocked if this one ends in a romp and crushes what was a solid season in just three short days.
MLB Pick: Detroit Tigers -115 at Bookmaker Sportsbook.