The favorites on the odds to win the World Series have been pushed to the brink, as the Philadelphia Phillies are going to take on the St. Louis Cardinals on Friday night at Citizens Bank Ballpark in Game 5 of the NLDS.
The Cardinals are really playing with house money right now. They have gotten a great series from their offense, and it hasn't all been Albert Pujols, and just to say that they have gotten this series to a fifth game is remarkable. Manager Tony LaRussa has pulled out virtually every stop in this series, and he is pulling out another one on Friday when he sends Chris Carpenter to the mound. Carpenter pitched a complete game on the final day of the regular season, and then he came back four days later to pitch in Game 2. It was clearly a mistake, as he allowed four runs on five hits and three walks. The good news is that the bullpen, which has been lights out in this entire series, got the job done by throwing six shutout innings. Still, Carpenter can't afford to get run from this game early, because we can't think of this bullpen as a unit that is going to be able to go on the road and continue to get the job done.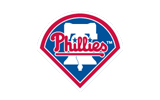 The Phillies had the top team in baseball this year thanks to the fact that their pitching staff had a whopping ERA of 3.02 and had 107 quality starts. Both of those numbers were easily the best in baseball. In this series though, the pitching in general just hasn't been as good as it needs to be. The team has allowed at least five runs in all three games against a lineup that really isn't all that fantastic. The Phillies allowed six runs in Game 1 of this series with Roy Halladay on the mound, and he is going to have to pitch better than this in all likelihood to send the Phils into the second round of the playoffs. Halladay won 19 games in the regular season, and he has a real gripe to win the NL Cy Young Award this year. He threw a no-hitter in his first ever postseason start last year against the Cincinnati Reds, and he might need another stellar effort to get the job done in this one. It's a scary spot for Philly to be in, especially at home with the fans in the City of Brotherly Love watching.
St. Louis Cardinals @ Philadelphia Phillies Game 5 Pick: This is a tough call. We know that we aren't too keen about laying -180 with the Phils, but we don't get the feeling that the Cardinals are winning this game. That being said, we'll back the 'over' on Friday, as each team truly should be able to get to three runs even though you can bet that there are going to be a slew of tremendously quality pitchers in this game.
MLB Pick: Over 6.5 at Bookmaker Sportsbook.