The scene of the ALCS shifts to Comerica Park without an off day in the middle for the Texas Rangers and the Detroit Tigers, and we're here to make our MLB picks for the pivotal Game 3 of this series.
The Rangers had opportunity after opportunity after opportunity to get the job done in Game 2 of the ALCS, but they finally figured it all out in the 11th inning with the grand slam by Nelson Cruz, his second home run of the game. This was the second absolutely huge game that a Ranger has had in a pivotal spot. Adrian Beltre blasted three home runs in Game 4 against the Tampa Bay Rays to put away the ALDS at Tropicana Field. Now, Texas has a chance to take a chokehold on this series, likely once and for all. It is going to be using Colby Lewis to start on Tuesday. Lewis is going to be expected to pitch quite a bit in this game, knowing that the bullpen was used for virtually a full game thanks to the extra innings on Monday. Lewis is 15-10 including the postseason, and he has a combined 4.32 ERA. Lewis outdueled David Price in Game 3 at the Trop, posting a 4-3 victory against arguably Tampa Bay's most powerful pitcher. The bad news for Rangers backers is that Lewis only pitched a total of 7.1 innings in his two starts against the Tigers this year, and they scored a whopping 19 runs in those two games.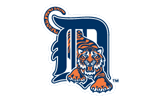 To say that the Tigers absolutely have to have this game is an understatement. We're also worried about their bullpen, though Max Scherzer gave them a fantastic start after allowing two runs in the first inning in Game 2. If there is something that Manager Jim Leyland can take from this game though, it is that his closer definitely has nerves of steel. Jose Valverde allowed the bases to be loaded with nobody out in the bottom of the ninth inning, and he went on to post six straight outs without allowing another base runner to get out of the 9th and the 10th innings. There's a question whether Valverde is really available in this game, but in fairness, the Rangers have the same question about their closer, Neftali Feliz. Doug Fister was the man who finished off the New York Yankees in Game 5 in the Bronx. Sure, he only lasted five innings, but he got the job done when he was badly needed. A similar game would be tremendous for the hosts, who arguably need to win all three of these games at Comerica Park to have any chance of winning the World Series.
Texas Rangers @ Detroit Tigers Game 3 Pick: That being said, we're just not all that sure that the Tigers are winning a single game in this series. Texas is clearly the better team, and with a comparable pitching matchup, we're going to go with the visitors to essentially put Detroit in a coffin.
MLB Pick: Texas Rangers +105 at Bookmaker Sportsbook.