The St. Louis Cardinals were able to draw even with the Milwaukee Brewers in Game 2 of the NLCS on Monday night. Now, they'll look to take the series edge for the first time when the two teams face off on Wednesday at Busch Stadium.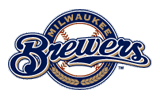 The Brewers are awfully lucky that they haven't fallen behind 0-2 in this series. Their pitching has uncharacteristically been terrible in this series, especially considering the fact that they have been playing at home. Now, they are going to turn to a man that has had absolutely no problems mowing down batters in the playoffs, Yovani Gallardo. Gallardo got the win in Game 1 of the NLDS against the Arizona Diamondbacks, and the truth of the matter is that he should have gotten the win in Game 5 as well. The righty has had all sorts of problems against St. Louis of late though, as he has only led the team to a 1-7 mark in his last eight starts. Of course, this is a normal problem for Milwaukee's pitchers of late. The team is only 2-7 in the last nine games against its divisional rivals, which is a terrible omen considering the fact that it needs to win at least one out of three at Busch Stadium just to keep its season alive.
It was only a few years ago that Carlos Beltran single handedly led the Houston Astros all the way to the World Series thanks to his explosive bat. He was a free agent to be that year, and he cashed in big time with a contract with the New York Mets. Now, it's Albert Pujols' turn. Pujols turned in his first year with a sub-.300 batting average and under 100 RBIs (though there's no shame in batting .299 and knocking in 99 RBIs even though he did ground into about a zillion double plays this year). In the playoffs, the free agent to be is proving his value. He had four hits, three runs, and three RBIs in last night's win, marking his second game with four hits here in the playoffs. Speaking of stars that are shining, what about Chris Carpenter? All that the righty has done in his last three starts was stick toe to toe with Cliff Lee in a Game 2 victory in the NLDS, pitch a shutout in Game 5 of a 1-0 game against Roy Halladay in the NLDS, and throw a complete game shutout against the Houston Astros in Game No. 162 of the regular season to get into the playoffs. Now, he'll look to take down a team that he has pitched well against historically.
Milwaukee Brewers @ St. Louis Cardinals Pick: Milwaukee was a perfect team at home and an anything but perfect team on the road in the first six games of the playoffs before Monday's loss. That being said, Gallardo is pitching too well right now to be ignored. He'll get the job done against Carpenter at a fantastic price.
MLB Pick: Milwaukee Brewers +130 at Bookmaker Sportsbook.