The Detroit Tigers are now facing three straight do or die games in the ALCS after losing in extra innings to the Texas Rangers on Wednesday night. Can they extend this series back to the Lone Star State in what could be their last home game of the season? Check out our MLB playoffs picks at Bang the Book!
Assuming that Texas does go on to win this series, Nelson Cruz is clearly the ALCS MVP. Not only did he blast the grand slam that won Game 2 at home for the Rangers, but he also hit the three run homer that ensured that they would win Game 4 on the road. Both homers, which accounted for two of his three long balls in this series, came in extra innings. Of course, the honorable mention for Wednesday night's hero was Mike Napoli, who had the RBI single that really started the four run rally in the top of the 11th inning. He also hung onto the ball at the plate in the 8th inning that prevented the Tigers from taking the lead, and he gunned down Austin Jackson on the base paths in the 9th inning as well. On Thursday, it'll be up to CJ Wilson to finish out this series. The ace of this staff really hasn't pitched that well in the playoffs. He hasn't lasted longer than five innings in either of his starts, and he has been bashed for a total of 10 runs. The southpaw also has a stunning six walks, though he has struck out six batters in both of his games.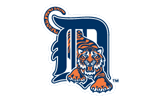 The Tigers had their shots to level this series at two games apiece, but they just couldn't ultimately get the job done when push came to shove. Now, they're going to pay the price by likely losing this series, barring a bit of a miracle. The good news is that they do have their ace on the mound in Justin Verlander, but the bad news is that we have no idea whether he is truly, truly ready mentally to pitch this game. Verlander is clearly going to be the Cy Young Award winner, as he won 24 games in the regular season, three more than anyone in baseball and five more than anyone in the American League. That being said, he has had a disastrous postseason, most of which hasn't been his fault. He has been yanked out of two starts prematurely because of freaky rain delays, and the one start that he did have that went a full eight innings, he struggled against the New York Yankees and merely had to outlast CC Sabathia and the Bronx Bombers. That being said, he was also held out of Wednesday's Game 4 even though he probably could have gone on short rest, but we would have had to remember that that short rest would have been after just a four inning outing in Game 1.
Texas Rangers @ Detroit Tigers Game 5 Pick: As much as we would like to take Texas to close out this series, the bottom line is that Wilson hasn't been that great, and Verlander is typically a stud. There's no way in a regular situation that he would only be -150 at home against virtually anyone in baseball, so we really don't see why this should be an exception.
MLB Pick: Detroit Tigers -150 at Bookmaker Sportsbook.