The NLCS continues for the Milwaukee Brewers and the St. Louis Cardinals with Game 4 of the series in MLB betting action on Thursday night.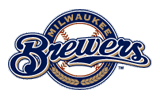 The Brewers have now lost their first three games on the road to start off the postseason, which is basically a microcosm of their season. Now though, they are going to have to win at least one of the next two games played here at Busch Stadium, or they aren't going to get the chance to win this series on their home turf, and the Cards will be in the World Series once again. We're a bit bothered by the fact that Yovani Gallardo was outpitched on Wednesday night, marking the third straight time that a starter in this series for Milwaukee really didn't live up to his potential. That being said, it's up to Randy Wolf to right the ship, and if he doesn't get the job done, there is going to be a heck of a lot of finger pointing going on in the Milwaukee clubhouse before what would be a do or die Game 5 on Friday night. Wolf only lasted three innings in his only start in the playoffs, a Game 4 loss in the NLDS against the Arizona Diamondbacks, and he is going to have to prove to be much better than that for the Brew Crew to take this game.
It's truly amazing to think that the Cards are just two steps from the World Series after having to do all of that work just to get into the playoffs. It was yet another great game from Albert Pujols, who reached base four times for the second straight day. Chris Carpenter didn't have his best stuff, but he was clearly the better pitcher in the game and was deserving of the victory. However, we're incredibly afraid of the fact that Kyle Lohse is going to be pitching on Thursday. It's been almost two weeks since Lohse picked up a baseball in a game. The righty was really the only man standing in the St. Louis rotation for Game 1 of the NLDS against the Philadelphia Phillies, and he pitched like he didn't even deserve to be on a postseason roster. Now, the righty has to pick up the pieces on incredibly long rest against one of the best lineups that baseball has to offer, and if he doesn't, this series will be tied quickly.
Milwaukee Brewers @ St. Louis Cardinals Pick: If St. Louis broke the hex of Miller Park with Shaun Marcum on the mound, the Brewers can break their road hex against Lohse. Simply put, the wrong team is favored in this game, and the oddsmakers will pay for that by having to pay out on the Brew Crew at plus odds.
MLB Pick: Milwaukee Brewers +115 at Bookmaker Sportsbook.