The pivotal Game 5 of the NLCS takes place on Friday night at Busch Stadium, in what will prove to be a massive MLB betting affair between the St. Louis Cardinals and the Milwaukee Brewers.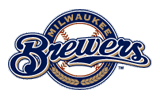 Milwaukee got the job done on Thursday night in the face of adversity, coming back from a 2-0 deficit to post a 4-2 victory with its fourth pitcher on the mound in Randy Wolf. The goal is now complete, as the Brewers are guaranteed a trip back to Miller Park, where they are now 61-25, including the postseason on the campaign. If they can swipe a Game 5 victory tonight, it would be gravy and would probably virtually ensure that the team is heading to its first World Series. The man charged with the job of getting that done is Zack Greinke. It's true that the Brew Crew are 3-0 in Greinke's three starts in the playoffs this year, but it's not like he has really pitched all that well. The righty has a 6.35 ERA, and the only reason why he is really surviving is because of this 8.3 runs per game average that he is getting from his squad. Greinke only lasted six innings in Game 1 of this series, and it was a game that he was very, very fortunate to survive. If he pitches like that on Friday night, Milwaukee is coming back home with a 3-2 series deficit.
The Redbirds have to feel like this is a must win game. The good news is that they are back at the strength of their rotation, and they aren't going to need to throw Kyle Lohse again until the World Series, if their season gets that far. Greinke is one of the tougher pitchers in baseball to try to baffle, but we have to remember that Albert Pujols still has a whopping eight hits, five of which have gone for extra bases in this series. This offense is good enough to hit anyone in the game. Jaime Garcia takes the ball from Manager Tony LaRussa in this one. He really has relatively similar numbers to Greinke in the playoffs. The southpaw has a 7.80 ERA and a 1.47 WHIP, and he has allowed 16 hits in 15 innings of work. However, Garcia is only getting 4.0 runs of support per game, and as a result, the team hasn't won a game for him in these playoffs. However, Garcia knows that he needs to pitch more like he did in his first appearance against the Phillies for the first six innings when he held the Phils scoreless and less like the one that has been blown to bits since that point if he wants to win this game for his team.
Milwaukee Brewers @ St. Louis Cardinals Pick: We said it before and we'll say it again: The Cards have to have this game. There's no turning back if they lose, as they almost certainly are not going on the road and winning two games at Miller Park. Take them to crack the code of Greinke on Friday night.
MLB Pick: St. Louis Cardinals -120 at Bookmaker Sportsbook.