After months of wondering whether they would even make the playoffs, the St. Louis Cardinals will be headed to the World Series if they can beat the MLB betting odds in Game 6 of the NLCS against the Milwaukee Brewers.
Not only did the Redbirds beat the Brewers in Game 5 of this series at home on Friday night. They pummeled the Brewers in a 7-1 beating that was truly never in doubt. The bats for St. Louis have just been all over the place in this series, and they are not to be ignored. The team has dropped a total of 30 runs in this series, more than any other team has scored in any other series to date. Not bad for a team that supposedly has run up against the two best pitching staffs in the National League, if not all of baseball in the playoffs. The Cards were scoffed at when they sent off a king's ransom to acquire Edwin Jackson at the trade deadline. Now, he's the only thing that separates them from the World Series. Jackson hasn't put up phenomenal numbers, but the bottom line is that he just keeps winning games for his team. He wasn't around to factor into the decision in the big time 12-3 victory in Game 2 of this series, as he was given the hook after just 4.1 innings of work, but he has still guided his team to a 10-4 mark since coming over from Chicago via Toronto.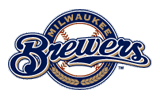 The Brewers have to be shocked that they are on the brink of elimination, but the truth of the matter is that they are right where they really want to be. All they need to do is keep winning home games. They are 4-1 in the postseason at Miller Park, and they won 57 games there this season, the most of any team at home in baseball. Home field advantage is still on their side, as it would be for the World Series if they were to last that long. The real problem though, is that the team has to deal with Shaun Marcum pitching for it on Sunday, and then will have to go up against Chris Carpenter on Sunday if it goes that far. Marcum was romped in the 12-3 loss six days ago, and he has been the worst pitcher that either side has had in these playoffs. The argument could be made that Marcum, who has guided a great team to just a 16-19 record including the postseason, should be skipped in the rotation and replaced by Yovani Gallardo, who is scheduled to pitch in Game 7. However, that would leave a huge void for Game 7 and would force Milwaukee to use both Gallardo and Randy Wolf on short rest just to get into the World Series.
St. Louis Cardinals @ Milwaukee Brewers Pick: For as much as we are afraid of this 47-13 record that the Brewers have amassed over the course of their last 60 home games, we just don't buy into them any longer. Jackson doesn't pitch pretty baseball all the time, but he gets results. We'll take our chances that this series is said and done with on Sunday.
MLB Pick: St. Louis Cardinals +120 at Bookmaker Sportsbook.