Hopes are high this year for the Los Angeles Angels are opening up their checkbook and bringing in a ton of new stars. They'll have a stiff challenge at home in the first week of the season when they try to beat the MLB odds against the Kansas City Royals on Friday night.
Looking for the best sports handicappers on the internet? Look no further than the Expert Sports Handicappers here at Bang the Book. Click Here to check out the best gambling picks that you'll find anywhere!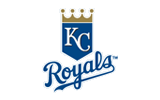 The Royals have a lot of young talent on their roster, and in the weak AL Central, the potential is there for them to at least think about staying competitive into the summer as the Pittsburgh Pirates did a season ago in the NL Central. Of course, there are some real issues with their pitching staff, and they are going to really be in some trouble if they are relying on Bruce Chen to be the man that carries them to the Promised Land. Chen is 34 years old, and he has been all over the place in his career. He has stuck around with Kansas City and has helped this franchise at least take some steps in the right direction, and he has actually been a part of that. The lefty does have back-to-back 12-win seasons to his credit, and last year's 3.77 ERA was one of the best of his career. That being said, the argument could be made that this was a case of being lucky as opposed to being good. Chen only struck out 97 matters against the 50 walks that he allowed, and for a man that had a career 1.42 WHIP going into the season, the 1.30 WHIP that he logged last year just doesn't seem to be on par, especially for a man that is 34 years old.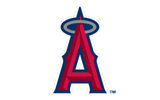 Albert Pujols is going to officially be making his debut for the Halos on Friday night in the regular season, and you know that he is going to want to get off to a flying start. He has a heck of a lineup around him, including a great mixture of youngsters and old guns that can contribute on a regular basis. Howie Kendrick, Erick Aybar, and Peter Bourjos are all coming off of great seasons, and Kendry Morales should be back in the fold with all of that power that he possesses as well. Of course, on Friday night, the man that is going to be watched carefully is Jered Weaver. The righty posted a sixth straight season with at least 11 wins last year, and his 18-8 mark in 33 starts was clearly the best that he has had in his young career. Weaver also had four complete games, two of which went for shutouts, and his 2.41 ERA and 1.01 WHIP were both the best that he has ever posted. If there is some bad news though, it is that Weaver has just a 5-4 career record against the Royals.
Kansas City Royals @ Los Angeles Angels Pick: This will be a case where Weaver is getting a heck of a lot of credit from the oddsmakers against a team that is perceived to be quite weak. Justified? Probably. After all, this is a man that has dominated at home for his whole career. That being said, we think that the Pujols factor is going to be overplayed, and we think that the percentage play is on Kansas City on Friday night.
Free Baseball Pick: Kansas City Royals