FOX Saturday Baseball betting festivities head to Tinseltown this weekend, where the Los Angeles Angels will look to take out of the Kansas City Royals.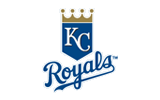 The Royals know that they are going to be up against it in this one. They have had a hard time on the road in general over the course of the last few seasons, and they went just 31-50 last year. If there is some good news, it is that they did have a winning record at 18-17 against teams from the AL West. However, the pitching matchup is one in which they are clearly outmatched on Saturday. Luke Hochevar is scheduled to be on the bump in this one. Hochevar used to be a No. 1 pick in the MLB Draft from 2006, but he just hasn't panned out. An 11-11 season last year proved to be his best, and that's scary for a man that had a relatively awful 4.68 ERA. There are games in which this now veteran has some good looking stuff, and his 1.28 WHIP was no accident last year. However, he has never beaten the Angels in his career (0-3), and his splits against them in four starts are just dreadful (8.02 ERA, 1.92 WHIP, .358 batting average against).
Join the BTB Expert Handicappers right now! Click Here for our guaranteed MLB picks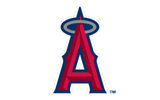 If the Angels get out of their first game against Kansas City with a win on Friday, they have to like the way that they are going to look in this one in a game with a short turnaround time on Saturday as well. Not only have they historically dominated Hochevar, but they also have a man on the mound in Dan Haren that has high hopes for this year. Haren has done well against these Royals in his career, going 4-1 with a 1.91 ERA in eight career starts. He was a great acquisition at the trade deadline two years ago, and last year, he really paid dividends with a 16-10 record, including four complete games and three shutouts. Haren's control is impeccable. He issued just 33 walks last year, and he has 1,443 strikeouts for his career against just 357 walks. That's why his WHIP is always so low, last year chiming in at 1.02. If there is a concern, it is that Haren threw 238.1 innings in 2012, though he has been a horse for his entire career, averaging over 200 innings per season in which he has been a full-time starter.
The Final Word: This early in the year, we just can't back these Royals. Perhaps in the summer, this will be a situation in which they are going to be a worthy team to pull off an upset in this spot, but we just don't see it happening in the first weekend of the year. Expect another great effort from Haren, who should start off this year with his 108th career win.
Kansas City Royals @ Los Angeles Angels Pick: Los Angeles Angels