The Arizona Diamondbacks will be involved in an early start time for MLB betting action on Saturday afternoon in the desert, where they will take on the San Francisco Giants.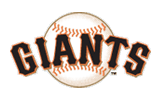 It isn't all that often that we see managers already messing with their pitching rotations to set up specific matchups, but in this case, we know that Manager Bruce Bochy has done just that for the Giants. We know that Matt Cain, who is now the highest paid right hander in baseball history should be pitching on the second day of the regular season for the G-Men, but instead, Madison Bumgarner is going to be given the ball instead. And for good reason! The lefty has gone 3-0 in his career against the Diamondbacks, and he has a 2.41 ERA in 33.2 innings of work against them. Bumgarner, just like so many of the other pitchers for San Fran last year, had good splits, but a very suspect ending record. At just 13-13, Bumgarner doesn't seem like the type of pitcher that is set for greatness. However, looking at the rest of these splits are just awesome. The lefty, at just 22 years old, already has 287 strikeouts to his credit, giving him a lifetime K/9 of a healthy 7.93, and a 1.24 career WHIP is excellent as well.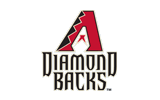 The Diamondbacks made a great turnaround from 2010 to 2011, going from one of the worst and most disappointing teams in the game to the winners of the NL West. This is going to be a very interesting season to say the least, knowing that this is one of the rare teams that we can see just about anything happening. Seeing 95 wins or 95 losses wouldn't be all that surprising, and one of the men that is going to make a big difference between those victories and defeats is the man that is taking the ball on Saturday, Daniel Hudson. Since getting traded to Arizona in 2010, Hudson has been a beast, going 23-13 in 44 starts. He has three complete games in that stretch, and he has proven to be a horse, averaging nearly seven full innings per start. He had a 3.49 ERA and a 1.20 WHIP last year, and his numbers here at home are out of this world. The former Old Dominion Monarch has started 23 games here at Chase Field, going 12-7 with a 2.82 ERA for his career, and he is a very deserving second pitcher behind Ian Kennedy in the opener..
Join the BTB Expert Handicappers right now! Click Here for our guaranteed MLB picks
The Final Word: Both of these pitchers are darn good, and both teams have bullpens that are vastly underrated. The lineups for both teams aren't all that special either. The oddsmakers are going to make the 'total' in this one higher than Friday's game between the bigger "name" pitchers, Ian Kennedy and Tim Lincecum, but in the end, we just don't see there being more than perhaps six or seven runs on the board when this one is said and done with.
San Francisco Giants @ Arizona Diamondbacks Free Pick: Giants/Diamondbacks Under