Playoff hopefuls from the AL East meet in MLB betting action on Sunday afternoon, when the Tampa Bay Rays host the New York Yankees.
Looking for the best sports handicappers on the internet? Look no further than the Expert Sports Handicappers here at Bang the Book. Click Here to check out the best gambling picks that you'll find anywhere!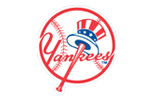 When you look at the Yankees this year, you can't once again help but be impressed. This is a lineup that, though is aging, has a heck of a lot of names that are going to be in the discussion for the Hall of Fame when it is all said and done with. The difference this year though, isn't going to be how well the Yanks mash the baseball, but just how deep the starting pitching staff proves to be. Phil Hughes is really pitching to be able to keep his spot in the rotation, but between a few injuries and the fact that he really had a great Spring Training, he is going to get the ball from Manager Joe Girardi in this one. Over the course of the first five years of his career, Hughes has been in and out of the rotation. He has 71 starts and 120 total appearances, and he has served as an eighth inning pitcher and a guy who could be counted upon for big innings. Stretching out his arm can be tough, knowing that a spot in the bullpen might still be waiting when push comes to shove. That being said, we also have to remember that this is a man that has a lifetime 4.46 ERA, and his 5.79 ERA from last season definitely leaves a lot to be desired.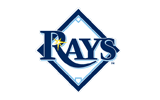 Of course, the reason that the Rays have been able to play with the Yankees for all these years is because of their depth. We know that it certainly doesn't have anything to do with their payroll, knowing that there aren't all that many players that are making the proverbial big bucks. Jeremy Hellickson is one of the big time young starters at Manager Joe Maddon's disposal, and he is going to be on the mound on Sunday afternoon at the Trop. Hellickson almost very quietly went 13-10 in his rookie campaign last year, and he posted a 2.95 ERA. Sure, there are facets to his game that we would like to see improve, not the least of which is the fact that he really doesn't have a big time strikeout pitch. Hellickson only had 117 strikeouts against 72 walks in 189 innings of work last year. He is the type of pitcher that really frustrates these Yankees though, as he does relatively consistently throw strikes and pitch to contact. That can be a bad thing against this squad as well, but we think that in this instance, especially early in the year, it will play right into the youngsters' hands.
New York Yankees @ Tampa Bay Rays Pick: It seems as though every button that Maddon pushes is the right one. New York, once again, is going to be overrated in this one, and even though Hellickson is likely to be the favorite on the MLB odds on Sunday, he is clearly the right choices against Hughes until we see the latter throw some good games this year.
Free Baseball Pick: Tampa Bay Rays