The first installation of ESPN's Sunday Night Baseball betting action kicks off this week from Arlington, where the two-time defending AL champs, the Texas Rangers will take on the Chicago White Sox.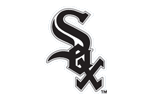 Manager Robin Ventura is going to have his work cut out for him to start off this season. He has to take a team that hasn't historically played all that well on the road into Arlington to start his first MLB gig in charge of a clubhouse, and he is going to be overmatched on the mound in all of the games in all likelihood. Gavin Floyd has a live arm that can do some damage, but in this instance on Sunday, it is hard to like his chances against a high flying lineup. Floyd has been consistently average over the last few years, and he has been the epitome of mediocre. He has between 10 and 12 wins and between 11 and 13 losses in all three years, he has between 45 and 59 walks, between 151 and 163 Ks, and between a 4.06 and a 4.37 ERA as well. The big bugaboo at times is the home run ball. Floyd allowed 22 dingers last year, and this is going to be a bad spot against a Texas team that he is just 2-3 with a 4.73 ERA against in his career.
Join the BTB Expert Handicappers right now! Click Here for our guaranteed MLB picks
The Rangers just seem to have the perfect mix for this ballpark once again this year. We really hoped that this would be the day that Yu Darvish made his MLB debut, but in the end, we are going to have to settle for Matt Harrison instead. When you look at Harrison's splits, you really can't be all that impressed. At 26 years old, he has just a 30-19 record with a few good numbers out of the pen. A 4.49 ERA and a 1.44 WHIP are both average numbers. What this lefty does well though, is keep the ball in play. He is a groundball pitcher in every sense of the word, and though he struggled at times in the postseason, he did only allow 13 homers in over 185 innings last year. That's a great ratio in any park in the bigs, but especially with half of Harrison's games coming here in Arlington. This is a fly ball team that he is running into on Sunday though, and we think that that plays right into his hands.
The Final Word: Harrison has never been beaten by the White Sox in his career, and we don't see how that is going to start now. Floyd is always lined like an above average pitcher, but in the end, he is nothing more than mediocre, and we should be able to get a really nice price on Texas on Sunday night.
Chicago White Sox @ Texas Rangers Pick: Texas Rangers