NL Central rivals meet in the Windy City on Monday night in a nationally televised MLB betting affair when the Chicago Cubs face off with the Milwaukee Brewers.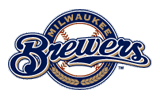 The Brew Crew haven't been great this year, losing two of their first three games at home against the defending champs, the St. Louis Cardinals. It was odd to see Milwaukee struggle at home, and even odder to see it lose to a team that is significantly worse this year than last year after beating it in the NLCS a season ago. It was a particularly tough start for the pitching staff, which allowed 20 runs in that series, and that's even worse, knowing that Zack Greinke helped the team pitch a shutout in the second game of the three-game set. Now, it is up to Shaun Marcum to get the job done on Monday night. He was held back a few days thanks to some shoulder tightness that he had at the end of Spring Training, but this is a tremendous front of the rotation type of pitcher. Marcum has now won 13 games in back to back seasons, and he has three straight campaigns with an ERA of 3.64 or lower. Marcum pitched 200+ innings for the first time in his career though, and the fatigue really showed. Marcum allowed four runs or more in six of his last seven appearances, and he didn't last longer than the sixth in any of those games.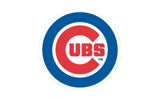 The loveable losers that are the Cubs have had terrible offensive numbers to start the season, scoring just nine runs in three games. That being said, they were able to win their opening series here at Wrigley Field against the Washington Nationals, only losing a game to Stephen Strasburg and the gang at the Friendly Confines. Chris Volstad will be making his debut with his new team in this one after coming over from the Florida Marlins in the offseason. Volstad is still young at just 25 years old, but he is coming off of a bad year in which he went just 5-13 in 29 starts. His 4.89 ERA definitely left something to be desired. Against the Brewers though, Volstad has had some luck. He might be just 1-1 in his four outings, but he does have a 1.71 ERA and a 0.99 WHIP in 26.1 innings of work against them. He's going to need to really do a better job getting pitches by some of these hitters, because a .289 batting average against means that there aren't enough easy outs that are being snagged by this righty.
Join the BTB Expert Handicappers right now! Click Here for our guaranteed MLB picks
The Final Word: Volstad just doesn't do it for us. There's a reason that he only won five games a season ago, and now he is on a team that is a lot worse around him. We think that this is the day that Marcum comes out of the blocks flying, and he'll get the 'W' against Volstad in his Chicago debut.
Milwaukee Brewers @ Chicago Cubs Free Pick: Milwaukee Brewers