The Boston Red Sox go for the sweep of one of their hated division rivals on Sunday afternoon in MLB betting action when they take on the Tampa Bay Rays at Fenway Park.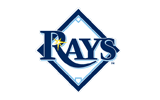 Luke Scott has been sure to voice his opinions about Fenway Park over the course of his career, and he clearly isn't a big time fan. Scott's whole team is going to want to be on the airplane out of Beantown in a hurry after the way that the Rays have played in this series. Tampa Bay has been blown out of the water twice, and it is going to be up to Matt Moore to make sure that that doesn't continue on Sunday. Moore is going to be making just his fifth career regular season appearance in this one. He has had just two starts in his career, but one of his relief appearances came against these Sox. Moore allowed one run in three innings for his first career hold. This year, Moore got off to a decent start, allowing two runs in 6.2 frames against the Detroit Tigers. That being said, the offense just didn't get anything going for him, and he suffered the loss. Moore walked five batters, which has to be concerning for Manager Joe Maddon going into this one.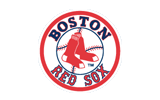 The Red Sox were in terrible shape on the road to start the season, but they have gotten better as the home season has opened. The offense has suddenly opened up a ton of runs, and the team has figured out how to win games as a result. That being said, the outfield is a bit thin right now without either Carl Crawford or Jacoby Ellsbury in the fold, and that is going to put a lot of pressure on Felix Doubront, a young 24-year old pitcher that is making just his fifth career start on Sunday. Doubront fanned six batters in five frames in his first start of the year on the road at the Toronto Blue Jays. He got into some trouble with three walks, and he has been known to be a bit wild in his career, which could prove to be problematic. Case in point, the southpaw has 8.2 innings under his belt in four appearances against the Rays, and he has six walks and five strikeouts in those outings.
Join the BTB Expert Handicappers right now! Click Here for our guaranteed MLB picks
The Final Word: Doubront isn't nearly the prospect that Moore is. We already know that Moore has the stuff to beat the best teams in the bigs, even in the toughest of spots, as he pitched incredibly well to start the playoffs last year against the Texas Rangers in Arlington. He'll get the job done on Sunday and salvage the last game of this series for the Rays.
Tampa Bay Rays @ Boston Red Sox Free Pick: Tampa Bay Rays