On Wednesday, April 18th at 7:10, the Boston Red Sox will hope to take another step in the right direction when they play host to the team with the best record in the American League, the Texas Rangers in MLB betting action on ESPN2.
The two-time defending AL champs are definitely playing the role this year, as they are off to a 9-2 start and have yet to be beaten in four road games this season. They dropped a whopping 18 runs on the Red Sox last night, and over the course of their last four games played here at Fenway Park, they have a total of 46 runs scored and have put at least seven on the board in all four games. Needless to say, Derek Holland is hoping that he gets that type of offensive production in this one to make his life a lot easier. Holland has pitched well this year, allowing just a total of five runs in 13.1 innings of work. He has a pair of quality starts under his belt, and his win over the Seattle Mariners in his most recent effort six days ago was his best since the World Series. The 25-year old allowed just five hits and two runs over 7.1 innings of work, and he struck out eight without walking a batter. There has to be some concern, though. Holland did have an extra day of rest, but he also threw 115 pitches in the win over the M's. Fatigue could set in this time around.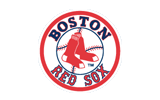 The Sox are still three games below .500, and that isn't going to get the job done, needless to say. They have already allowed 10+ runs three times this year, and they have a team ERA of 6.22, the worst in baseball. Their offense is hurting with Jacoby Ellsbury and Carl Crawford out of the lineup, and when you look at what this team has to offer on a nightly basis now, both on the bench and out of the bullpen, you can't help but shake your head and think that this is nothing more than an average team. This is quite the bad news with the hated New York Yankees coming to town for a weekend series starting on Friday. In this one, Josh Beckett is going to be taking the bump. He has a 5.68 ERA this year, but that number is a bit deceiving. Beckett was rocked by the Detroit Tigers in his first start of the year, but he fired back against the Tampa Bay Rays and threw eight innings, allowing just one run on five hits. The questionable part for Beckett is that he only has four strikeouts this year. This is a man that seemingly always has a K/9 in the 7.00s and 8.00s, and this year, he is obviously well off of that pace.
Join the BTB Expert Handicappers right now! Click Here for our guaranteed MLB picks
The Final Word: So we ask the question: Why are the Red Sox favored in this game? We just don't see it. Beckett is wildly inconsistent, but the team that he has in front of him just isn't all that great. He isn't going to get a dozen runs of support in this one like he did against Tampa Bay, giving the Rangers the upper hand to get out of Beantown with a mini two-game sweep.
Texas Rangers @ Boston Red Sox Free Pick: Texas Rangers