On Saturday night, April 21st, the Los Angeles Angels will be back at home for MLB betting action, taking on the surging Baltimore Orioles.
Looking for the best sports handicappers on the internet? Look no further than the Expert Sports Handicappers here at Bang the Book. Click Here to check out the best gambling picks that you'll find anywhere!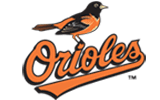 We aren't so naïve to think that the Orioles are going to stay in the chase in the AL East all season long, but it is nice to see them in first place coming into the weekend. Manager Buck Showalter is doing a great job with this young team, though we know that this is going to be a tough series over the weekend against the Angels. Jake Arrieta is going to be the man on the bump for this one for the O's. The righty has thrown well this year, going 1-0 with a 2.66 ERA. He has 17 strikeouts in his 20.1 innings of work, and he has issued just four free passes. Thus far, Arrieta has shown great control and is clearly going to be one of the young arms that is counted on this year for 30 great starts in Baltimore is going to stay in it. The only time that Arrieta faced the Angels in the past, he allowed two runs in 7.2 innings of work, getting a no decision in spite of his quality start.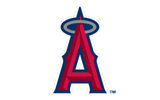 When the Angels went out in the offseason and spent all that money on Albert Pujols and CJ Wilson, they immediately figured that they were going to be favorites in the AL West once again. Not so much. The team is just 4-9 on the campaign coming into Friday, the worst mark in the division by a country mile, and Pujols has still yet to hit his first home run, 13 games into the campaign. If there is good news in this one, it is that Jered Weaver is going to be on the hill to start off this series. Weaver has two of the team's four wins on the year, throwing 14.2 scoreless innings in those two games in order to accomplish that. Weaver has at least six strikeouts in all three of his starts, and batters are hitting just .208 against him. Weaver is just lights out here at home in his career, going 43-18 with a 2.63 ERA. However, of late, he has been even more dangerous. Not only has Weaver thrown 14.2 straight scoreless innings at Angel Stadium, but he has a K/BB ratio of 16/1 at home and 23/2 in total this year.
Baltimore Orioles @ Los Angeles Angels Pick: Weaver is fantastic, but he is one of these pitchers that we just have a very hard time backing on a regular basis because of how much he is overhyped. Until the Halos starting hitting better, they are going to be hard to want to bet on. They're an overpriced team with an overpriced pitcher on the mound, and they are going to be going against a team that is severely underrated and playing good ball this weekend. The equation adds up to a lot of value being on the O's.
Free Baseball Pick: Baltimore Orioles