Two of the best teams in baseball collide in Motown on Sunday for the TBS MLB betting battle of the weekend when the Detroit Tigers play host to the Texas Rangers.
It is clear that the Rangers are becoming the team in baseball to beat right now. They are 11-2 to start off the campaign coming into this series, and they have done a ton of damage on the road, where they are already 6-0 after sweeping a pair of games in Beantown against the Boston Red Sox during the week. The team has the best money mark in the league at +$732, and more importantly, it is already seven games ahead of the Los Angeles Angels for what figures to be the most challenging team to beat in the AL West this year. Colby Lewis is going to take the hill on Sunday for Texas. He has had a fantastic year to start off, striking out 22 batters against issuing just one walk in 19.2 innings of work. As a result, he has three straight quality starts to begin the campaign, and he is 2-0 to show for it. Lewis has a 1.83 ERA, and that's in spite of the fact that batters are hitting .260 against him. Once that comes down, Lewis really could turn into the ace of this staff that the team badly needed when it lost CJ Wilson in the offseason to the Halos.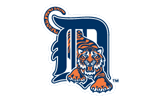 The Tigers certainly aren't slouching at this point though, and many think that they are the deserving favorites to win the World Series right now. They enter this series at 9-4, the second best record in the AL, and they are probably the one team that we know will be in the playoffs without any shadow of a doubt as long as injuries don't come into play all that much. Of course, Detroit isn't just a team that is built on Justin Verlander, though. Drew Smyly is one of the many young pitchers in this organization that could be making an impact in a big way soon. He is just 22 years old in his first year in the bigs, and Smyly is still making a big time impact already. He has two starts this year, and though he doesn't have a decision yet, he has put his team in a position to win both games. Smyly has allowed just 11 hits and four walks in 10.0 innings of work, and he has eight strikeouts with just one run allowed.
Join the BTB Expert Handicappers right now! Click Here for our guaranteed MLB picks
The Final Word: We have some confidence in the kid in this one. Smyly is a control pitcher, and he could really baffle these Texas hitters. This is a big time confidence boosting game as a whole for the Tigers, and we think that they will figure out the riddle of the Rangers on Sunday.
Texas Rangers @ Detroit Tigers Free Pick: Detroit Tigers