On Friday, April 27th, the Detroit Tigers and New York Yankees meet up in baseball betting action in what should be one of the better pitching matchups early on in the season.
Looking for the best sports handicappers on the internet? Look no further than the Expert Sports Handicappers here at Bang the Book. Click Here to check out the best gambling picks that you'll find anywhere!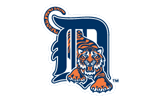 The Tigers have had a lot of pomp and circumstance surrounding them this year, knowing that they are one of the top looking teams in the bigs on paper. Miguel Cabrera and Prince Fielder really should be tearing the cover off of the ball, and these two both have a heck of a lot of promise going forward for the rest of the year as a tag team in the middle of the lineup. A rotation headlined by Justin Verlander should be doing a heck of a lot more than it is, though. Verlander is going to be on the mound on Friday night, and that always means that we are going to see a heck of a lot less out of the Detroit bullpen. Verlander already has 31.1 innings of work in this year over the course of just four starts. He is 2-1 with a 1.72 ERA. Batters are only managing a .218 OBP against him, an absolutely insane stat to say the least. Verlander has 31 strikeouts against just eight walks, and he remains as one of the most feared pitchers that baseball has to offer.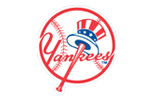 The Yankees know that they are going to have their work cut out for them in this one, but for as well as Derek Jeter is seeing the baseball right now at the plate, and for the way that Robinson Cano and the likes have come out of the blocks, it is very believable to think that Verlander could be in for some trouble. That being said, New York very quietly has a pitcher that is 3-0 on the mound this year in Ivan Nova. All this kid does is win. He's not quite baseball's version of Tim Tebow, as he does have the stats to back it up, but there is no way with these splits that he should be 19-4 in his 31 appearances over the course of the last year and change. Nova does have 20 strikeouts in 19 innings of work this year, a real improvement on his K/9 in the 5.00s last year. Batters are hitting .321 against him though, meaning they are starting to see the baseball a heck of a lot better than they did last year against him. Still, 3-0 is 3-0, and when you consider that all of those wins came against good teams and that two of them came on the road, it makes Nova a pitcher that you can't ignore.
Detroit Tigers @ New York Yankees Pick: The Tigers just haven't been playing that well of late, and virtually any situation that we find ourselves in when we can get the Bronx Bombers as dogs at home, we have to take it. Verlander is good, but he isn't that good with a team that isn't playing its best ball at the moment.
Free Baseball Pick: New York Yankees +115