Two of the most bitter rivals in baseball battle it out on Tuesday night in MLB betting action, as the San Francisco Giants hope to get the best of the Los Angeles Dodgers at Chavez Ravine.
Looking for the best sports handicappers on the internet? Look no further than the Expert Sports Handicappers here at Bang the Book. Click Here to check out the best gambling picks that you'll find anywhere!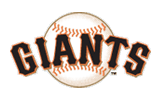 The Giants are still below .500 at this point in the season, and if they don't perform well in this series, they could find themselves a heck of a long way back of the Dodgers atop the NL West by the time this is said and done with. The team just isn't putting up all that much in terms of offensive production, failing to score more than five runs in 10 straight games. In the first game of this series, the team was able to just scratch one run out against the Dodgers. On Tuesday, it will be up to Ryan Vogelsong to get the job done. Vogelsong came on strong for the G-Men last year, but this season, he is just 0-2 and the team is 1-3 in his four starts. His splits aren't that awful, as he has a 3.42 ERA and a 1.33 WHIP, but he is only getting 3.2 runs per game of support from his team, and it is awfully difficult to win in that type of a situation.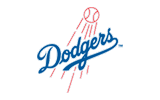 Meanwhile, the Dodgers are just trying to get back on the horse after a lousy road trip which saw them win just two out of six combined against the Colorado Rockies and Chicago Cubs. At home though, this team has been unstoppable. LA is 11-2 right now at Dodger Stadium, and it is riding a four-game home winning streak including last night's 9-1 victory. The best news about Tuesday night is that the potent Clayton Kershaw is going to be on the hill. Kershaw is one of the best young pitchers in baseball, and he is the type of man that can carry a team to victory all by himself. This is the seventh time that Kershaw has been on the bump this year, and the Dodgers are already 5-1 in those starts. That being said, the southpaw has just a 2-0 record, but he does have a 2.63 ERA and a remarkable 0.93 WHIP in 37.2 innings of work, and he is going to be tough to hit in this one. This is also going to be the first day in which Kenley Jansen is going to be slotted in as the team's closer, replacing Javy Guerra.
San Francisco Giants @ Los Angeles Dodgers Pick: The Dodgers are clearly the right side in this game. We just don't have that much confidence that Vogelsong is going to be able to come on the road and take down Kershaw and the red hot Dodgers. This might be a big time spread to lay, but it is one that we are insistent must be done.
Free Baseball Pick: Los Angeles Dodgers