National League Central foes meet in MLB betting action as a part of a trio of games on FOX Saturday Baseball, as the Chicago Cubs clash with the Milwaukee Brewers.
Looking for the best sports handicappers on the internet? Look no further than the Expert Sports Handicappers here at Bang the Book. Click Here to check out the best gambling picks that you'll find anywhere!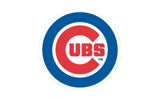 The Cubs are struggling at this point, going just 13-18 in their first 31 games this year, and they have just four wins on the road coming into this weekend series. Needless to say, that isn't going to cut it for a team that is supposed to be on the road back to respectability this year. Chris Volstad was one of the acquisitions that was supposed to make this team a lot better this year, but he has been anything but. The 25 year old has yet to win a game, and he has led the team to losses in all six of his starts. Of course, it hasn't helped that the team has given him just one run of support in three of those six starts, but in the end, Volstad has just a 6.55 ERA and an 0-4 record. He has allowed at least four runs in all but one of his starts, and he has been run out of every game in either the fifth or sixth inning. About the only good thing that we were able to say about Volstad through his first four starts is that he wasn't walking all that many batters. However, he has issued six free passes in his last two games, and against good lineups like this one, that will get you crushed in the bigs.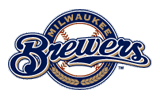 The Brew Crew are just 13-18 themselves, and they know that they are going to have to come up with a big string of wins if they want to get back in the NL Central race once again this year. One of the pitchers that really has to step it up is Shaun Marcum. No one is expecting that Marcum is going to be an ace of this staff by any means, especially with Yovani Gallardo and Zack Greinke manning the rotation. That being said, he is still the type of man that should be counted upon for somewhere between 12 and 15 wins, and he is just 1-1 this year. Marcum has pitched relatively well though, and his splits show it. The righty has a 3.41 ERA and has 33 strikeouts against just 14 walks in 32 innings of work. That being said, he has a high percentage of base runners to reach base that score. That could mean that he is due for some luck, especially knowing that there hasn't been a start this year in which Marcum has allowed more than three earned runs.
Chicago Cubs @ Milwaukee Brewers Pick: For his career, Marcum is 3-0 with a 2.70 ERA against the Cubs, and that should bode well on Saturday as well. Look for the righty to have the final say over Volstad, a pitcher that is very quickly making himself nothing more than AAA material.
Free Baseball Pick: Milwaukee Brewers