The New York Yankees and the Toronto Blue Jays finish up a short two-game set for MLB betting fans on Thursday night at Rogers Centre when the two AL East rivals duke it out.
Looking for the best sports handicappers on the internet? Look no further than the Expert Sports Handicappers here at Bang the Book. Click Here to check out the best gambling picks that you'll find anywhere!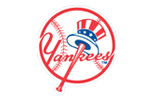 The Yankees don't feel like they have quite gotten their acts together, but especially with their pitching staff. All of a sudden, it feels like the starting rotation is as weak as could be with Michael Pineda on the shelf for the rest of the year, and the bullpen now has both Mariano Rivera and David Robertson on the DL, leaving really just Rafael Soriano as the team's only option at closer. All of that means that the man that is going to be hurling on Thursday, Phil Hughes, is going to have to be big for the Bronx Bombers. Hughes is pitching with some confidence right now, knowing that he has put together back-to-back quality starts after five straight duds to start this season. Granted, those great starts came against the Kansas City Royals and Seattle Mariners, but everyone has to start somewhere. For the year, Hughes' numbers are still relatively ugly. He is 3-4 with a 5.50 ERA. He does have 34 strikeouts in 36.0 innings of work, a great K/9 split, but allowing nine homers in that timeframe just isn't good at all.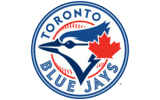 This is a crucial two-game set for the Jays. They enter this series a game and a half behind the Yankees, and if they end up getting swept, they'll be four out in the loss column of the last playoff spot in the American League and will be back below .500 once again. That's why it puzzles us just a bit that Toronto is going to throw Drew Hutchison on Thursday to wrap up this series. This man is just 21 years old, and he was a 15th round draft pick three years ago. Hutchison is 2-1 with a 5.53 ERA in the first five starts of his career. He is doing a great job striking out batters, accounting for 21 K's in 27.2 innings of work, though he has a WHIP of 1.52. Batters are hitting .286 against him. This is going to be just the second start of the righty's career at home at Rogers Centre, where he allowed seven hits and six runs (five earned) against the Texas Rangers in the worst start of his career. Hutchison really needs to pick it up from here, or he is going to be in a world of hurt against the Yanks on Thursday.
New York Yankees @ Toronto Blue Jays Pick: It is clear to us that both of these pitchers are going to be giving up just a slew of runs. Parlay all of that with two relatively weak and certainly beaten up bullpens, and the recipe is ripe for this one to go flying past the 'total'.
Free Baseball Pick: New York Yankees/Toronto Blue Jays Over