2010-11 College Basketball ATS Power Rankings (through 1/22/11)
Looking for the top ATS teams in the country to help you beat the NCAA basketball odds this year? Here at Bang the Book, we've got you covered! These are the best 10 teams in the land from an ATS standpoint thus far in the college basketball betting campaign.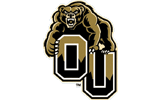 1: Oakland Golden Grizzlies (15-6-1 ATS, 14-8 SU) - Remember these guys from the NCAA Tournament last year? Well, the Golden Grizzlies are back, and they are hoping to make another run at March Madness again this season. They're the only team in the land that is a +9 in ATS differential and the only team with at least 15 covers this year. More importantly, you have to go back to December 23rd against the Ohio State Buckeyes to find the last time that these guys didn't cover the college basketball odds in a game, and that includes five road games in conference in this seven game stretch.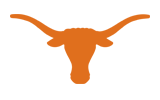 2: Texas Longhorns (11-3 ATS, 16-3 SU) - The Longhorns have officially made their statement that they should be in consideration for a No. 1 seed in the NCAA Tournament this year. They stopped the 69 game home winning streak for the Kansas Jayhawks on Saturday, and they now have road wins both at KU and at the Michigan State Spartans this year. Jordan Hamilton and company are the real deal, and there is some real cause for concern in the rest of the Big XII, especially after wins against Kansas and Texas A&M this week.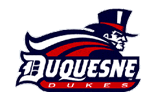 3: Duquesne Dukes (9-2-1 ATS, 13-5 SU) - No one was really thinking about the Dukes challenging in the A-10 this year, but if you look at the standings right now, it's hard to argue with a team that is a perfect 5-0 in conference play and is 8-0 SU and 5-0 ATS since a December 22nd loss in OT to the George Mason Patriots. Bill Clark is a name that you're going to want to remember, as he is the catalyst for this team and is averaging 17.0 points per game this year.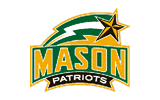 4: George Mason Patriots (12-5 ATS, 14-5 SU) - Speaking of the Patriots, they are going to really be in line to make the NCAA Tournament again this year, potentially as an at large team if they don't end up winning the automatic qualifying spot out of the Colonial Athletic Association. GM has five straight covers under its belt, and its only losses this year have been incredibly noteworthy and have absolutely no shame attached to them. No, this isn't a Final Four team once again, but George Mason is certainly one of the best teams in NCAA basketball betting action this year.
5: Indiana State Sycamores (13-6 ATS, 12-8 SU) - Wake up the echoes of Larry Bird! The Sycamores aren't going to win the Missouri Valley Conference this year, but they are certainly going to make their statement that they belong in one of the other postseason tournaments. They just pushed the Wichita State Shockers to OT on the road on Saturday, and there is a lot of reason to believe that they can keep this cover straight up. Though a eight game winning streak is now by the boards, ISU has covered nine out of 11.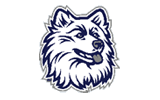 6: Connecticut Huskies (9-3 ATS, 16-2 SU) - There might not be a bigger surprise right now in the country than the Huskies, who are still hanging in there as a Top 10 team in the nation on the back of Kemba Walker. Walker has been absolutely phenomenal this year, and he is well on his way to be a National Player of the Year candidate. Though he was off of his game on Saturday, UConn played well to take care of the Tennessee Volunteers at home, a game which only further improved their ATS figures this season.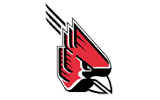 7: Ball State Cardinals (13-4 ATS, 9-3-2 SU) - The MAC might have gained a level of respect last year when the Ohio Bobcats took down the Georgetown Hoyas in the first round of the NCAA Tournament, but that doesn't mean that the Cardinals, the best team in the conference this year, should put their dancing shoes on unless they have plans of winning the conference tourney in March. Ball State has been great this year at 9-3 -2 ATS and 13-4 SU, but we know that this schedule has very little bulk, and there will be no way that they can get into the Field of 68 without the conference's automatic bid.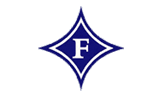 8: Furman Paladins (10-4 ATS, 14-5 SU) - Furman does have some great out of conference victories this year, and it has some big time covers in this stretch as well. A three game winning streak both SU and ATS will be tested this coming week though, as road games at the Wofford Terriers and the Western Carolina Catamounts aren't going to be fun in the Southern Conference, where a ton of teams think that they can go dancing.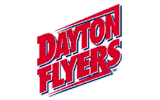 9: Dayton Flyers (10-4 ATS, 15-5 SU) - The Flyers probably haven't been as strong of late as they should be, but they definitely got back on track on Saturday with a dominating 91-57 beat down of the Fordham Rams at home. This snapped a bad stretch of games in which Dayton went just 1-2 SU and ATS, which hurt any chances in the near future of getting into the Top 25 and put a real damper on the resume for the NCAA Tournament should it not claim the A-10's auto bid to the show.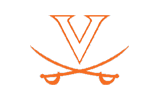 10: Virginia Cavaliers (10-4 ATS, 11-8 SU) - There might be a point that we realize that the Cavs are going to be a thorn in the sides of a ton of teams in the ACC this year in NCAA basketball betting action. They came up with the big time home win against the Georgia Tech Yellow Jackets on Saturday, but they also hadn't notched a win against a big time ACC foe yet this year. Still, it's hard to back a team that has been absolutely destroyed in games against the Iowa State Cyclones and the Seattle Redhawks this year.