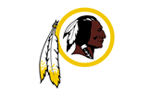 Washington Redskins

4-12 (6-8-2 ATS), 4th Place NFC East in 2009

All of the key components that made up the 2009 Washington Redskins were removed by owner Daniel Snyder following a very disappointing 4-12 season. Both QB Jason Campbell and HC Jim Zorn have been sent packing, and in their places are two proven veterans of the game: QB Donovan McNabb and HC Mike Shanahan.

2010 Draft: Offensive tackle was a huge concern for the Redskins, as the McNabb trade assured that they wouldn't be taking a quarterback in the first round to replace Campbell, a former first round pick in his own right. OT Trent Williams knows that his job is going to be to come into the NFL and immediately prove that his athleticism is good enough to stick with the quickest ends in the league. In the NFC East, he is sure to get a true test, as every team has a ton of pass rushers that can make life a living hell for his quarterback.

Offensive Outlook: It sort of looks like the roster in Washington is like a cemetery for the careers of football players that just no longer have the star power that they once possessed. How else can you explain a running back crop that contains both Larry Johnson and Willie Parker or a receiving corps that has both Bobby Wade and Joey Galloway in it? This is clearly a unit that is lacking talent in the skill position department, which is why this team struggled to score points last season (16.6 points per game, 26th in the NFL). There haven't been a ton of upgrades, but the hope is that one Johnson, Parker, or RB Clinton Portis can stay healthy enough to carry the load and produce a solid running game to improve upon the one that ranked 27th in the NFL a year ago.

Defensive Outlook: Save a disgruntled DT Albert Haynesworth, there really isn't a lot up front to make us believe that the Redskins have enough bulk to compete with some of the huge offensive lines in the league, though picking up DT Maake Kemoeatu from Carolina could make a difference. LB Brian Orakpo looked like a man amongst boys at times last season, as he and LB Andre Carter both had 11 sacks. A defense that only had 11 picks all season long really didn't do anything to improve itself either, even though the CB duo of Carlos Rogers and DeAngelo Hall may be the most athletic in the game. The Skins ranked 10th in the league last year with 319.7 points per game allowed, but we aren't so certain that they will be able to duplicate those numbers.

2010 Betting Outlook: The Skins are probably going to get some publicity for the fact that they are going to be coming into the season with McNabb under center and a new mentality about life, but we aren't so sure that that will be rewarded, even with Shanahan calling the shots. The first three games of the season are all manageable, but beyond that, the slate gets significantly tougher. Especially if things do happen to go well for Washington against the Cowboys, Texans, and Rams, the NFL betting opportunities on this team is going to go out the window.
All Odds for 2010 NFL betting season can be found at BroBury Sportsbook.
Washington Redskins Odds To Win NFC East: +600
Washington Redskins Odds To Win NFC: +1700
Washington Redskins Odds To Win Super Bowl XLV: +4000
Washington Redskins Regular Season Win Total: 7.5 over +115

Do the oddsmakers really believe that the Skins can go .500 this year? We believe that this team will be one that is absolutely improved, but to suggest that there are four more wins on a more difficult schedule that what they saw last year seems to be a bit absurd. Washington will see more points hit the scoreboard this year, so NFL betting fans won't want to pry their eyes out when the Redskins play the Rams in Week 3, but this just isn't going to be a pretty situation for the duration of a year. Snyder knows that this team still has a heck of a lot of work to be done to make it to the next level.

Washington Redskins Predictions: 6-10, 4th Place in NFC East

2010 Washington Redskins Schedule
Week 1 - Home vs. Cowboys
Week 2 - Home vs. Texans
Week 3 - Away @ Rams
Week 4 - Away @ Eagles
Week 5 - Home vs. Packers
Week 6 - Home vs. Colts
Week 7 - Away @ Bears
Week 8 - Away @ Lions
Week 9 - Bye
Week 10 - Home vs. Eagles
Week 11 - Away @ Titans
Week 12 - Home vs. Vikings
Week 13 - Away @ Giants
Week 14 - Home vs. Buccaneers
Week 15 - Away @ Cowboys
Week 16 - Away @ Jaguars
Week 17 - Home vs. Giants