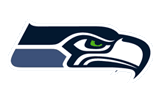 Seattle Seahawks

5-11 (6-10 ATS), 3rd Place NFC West in 2009

The more things change, the more they may ultimately end up being exactly the same. The Seattle Seahawks had a very disappointing 2009 season, their second straight lousy effort. As a result, a ton of money was thrown at new HC Pete Carroll, who replaced the departed Jim Mora Jr. after just one season in charge. There may be a new man calling the shots, but the talent on the Seahawks looks awfully similar to that of which won just five games a year ago.

2010 Draft: The first three picks of the NFL Draft this year for the Seahawks are probably immediately going to be starting. OT Russell Okung will certainly step right into the spot that the retired Walter Jones vacated this year. SS Earl Thomas was one of the best defensive backs that this draft had to offer. WR Golden Tate was an interesting selection in the second round, but the Notre Dame product will have his opportunity to impress the coach that he used to terrorize at USC.

Offensive Outlook: Trying to keep QB Matt Hasselbeck (or whomever is under center) off of his back is going to be a difficult task this year for the Seahawks. The running game just doesn't have many options that are proven in spite of the fact that they traded for both RBs LenDale White and Leon Washington in the offseason. White has since been released, while Washington is still recovering from his broken leg that ended his 2009 campaign. That might leave Justin Forsett as the only legitimate rushing option at the outset of the year, and that isn't going to put any fear in any opponents. Hasselbeck needs to jump back on the ship in a hurry or just step away from the game. He threw for 3,029 yards in 2009, but 17 TDs and 17 INTs isn't going to cut it at this level any longer in his career.


Defensive Outlook: The good news for the Seahawks is that their linebacking corps is solid. Led by LB Lofa Tatupu, this is the best unit that the team has as a whole. Tatupu is once again paired with his former USC head coach, and many feel as though this combination should be just what Carroll needs to start to reformulate a defense that ranked 24th in the league in total defense (356.4 yards per game) and 26th in scoring (24.4 points per game). Seattle only picked off 13 passes all season long. It only picked up 28 sacks all season long as well, and things may only get worse for a team that really doesn't have any huge pass rushing options at its disposal.

2010 Betting Outlook: For whatever reason, it feels as though the oddsmakers are going to give the Seahawks the benefit of the doubt this year until and unless Carroll and his crew prove them otherwise. This was basically the same thing that happened last year when Seattle went 6-10 ATS. There were two three-game ATS skids in the NFL betting season last year, while there were never more than two consecutive wins both SU and ATS. Be very careful about this offense, which was held in single digits four times over the course of last year. If that happens again, expect to see plenty of failed covers and 'unders' after a year with nine 'unders' a season ago.


All Odds for 2010 NFL betting season can be found at Bookmaker Sportsbook.
Seattle Seahawks Odds To Win NFC West: +300
Seattle Seahawks Odds To Win NFC: +3500
Seattle Seahawks Odds To Win Super Bowl XLV: +10000
Seattle Seahawks Regular Season Win Total: 7.5 over -110
Finding eight wins on this schedule is going to be difficult. Yes, the NFC West is pitiful at best, but finishing at 3-3 would be a triumph. After that, where are the wins coming from? Oakland and Kansas City? Tampa Bay? Maybe? The mood really needs to change right now at Qwest Field, because the "12th Man" really hasn't had a heck of a lot to cheer about. Unless there are miracles to be worked, this won't be the year that there is anything else to create some extra noise.

Seattle Seahawks Predictions: 6-10, 3rd Place in NFC West

2010 Seattle Seahawks Schedule
Week 1 - Home vs. 49ers
Week 2 - Away @ Broncos
Week 3 - Home vs. Chargers
Week 4 - Away @ Rams
Week 5 - Bye
Week 6 - Away @ Bears
Week 7 - Home vs. Cardinals
Week 8 - Away @ Raiders
Week 9 - Home vs. Giants
Week 10 - Away @ Cardinals
Week 11 - Away @ Saints
Week 12 - Home vs. Chiefs
Week 13 - Home vs. Panthers
Week 14 - Away @ 49ers
Week 15 - Home vs. Atlanta
Week 16 - Away @ Buccaneers
Week 17 - Home vs. Saints