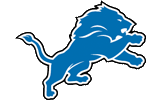 Detroit Lions

2-14 (4-10-2 ATS), 4th Place NFC North in 2009

We supposed that winning two games in a season following one in which you went 0-16 is at least a marked improvement worth celebrating. The Detroit Lions are on a conquest to avoid being the laughing stocks of the NFL once again in 2010, and thanks to a great NFL Draft, there is starting to be reason to believe in the Motor City that good times may be on the horizon.
2010 Draft
: Give the Lions all the credit in the world for going out and making the moves that they needed to make in order to bring some excitement to Detroit. They probably snared the best player on the draft board with the #2 overall pick with DT Ndamukong Suh out of Nebraska, and then they traded back up into the back end of Round 1 to take California RB Jahvid Best to help bring some explosiveness to an offense that really lacks big plays. These two have the ability to make major impacts right away in their rookie seasons, and paired with some of the rookies of the past, this young crop of talent is going to be fun to watch grow.
Offensive Outlook
: No one expected last year's top pick in the draft, QB Matt Stafford to promptly come in and world miracles in Detroit, but he showed signs of being a great NFL quarterback in the future in his first year under center in the big leagues. In ten starts, Stafford threw for 2,267 yards and 13 TDs against 20 INTs. Yes, those 20 picks is certainly far too many, and a 53.3 percent completion percentage is much too low, but there were certain moments in that '09 season that just made you go "Wow!" The skill position players are certainly starting to take form on this team, as Stafford, Best, WR Calvin Johnson, and TE Brandon Pettigrew make up a nice nucleus of players to grow around.
Defensive Outlook
: There's nowhere to go but up for a defense that ranked dead last in the league in total defense. The Lions allowed a somewhat comical 392.1 yards and 30.9 points per game last season, conceding 30+ points eight times. Suh will help the defense out, but losing LB Ernie Sims won't do the squad any real favors. There are still a lot of pieces to the puzzle to be pieced together in Detroit on defense, and no one is expecting this unit to put up numbers that are much better than they were in 2009. Still, Suh is the type of player that you can build your entire team around. He'll never be a stat producer at nose tackle, but he can be a huge disruption to anything an opposing offense tries to do.
2010 Betting Outlook
: The Lions just keep costing NFL betting fans money over the years, and this year probably won't be all that much of an exception unless the oddsmakers start hanging a ton of spreads of at least a couple touchdowns. Look for Detroit to be involved in a few more shootouts this year, as the defense won't be improved, but the offense really should be. As a result, expect plenty of 'over' contests and don't be surprised to see the Lions hit a few backdoors with some late scores.
All Odds for 2010 NFL betting season can be found at 5Dimes Sportsbook.
Detroit Lions Odds To Win NFC North: +2000
Detroit Lions Odds To Win NFC: +6500
Detroit Lions Odds To Win Super Bowl XLV: +15000
Detroit Lions Regular Season Win Total: 5 over -135
During the NFL Draft, ESPN's reporters spent a ton of time talking about how the Lions might be improved. One analyst even suggested that Stafford might be capable of being a Pro Bowl quarterback in a conference that doesn't have a whole slew of signal callers at its disposal that are in an elite class. We still think that's quite farfetched, especially in the NFC North, where the division is most likely better than it was a year ago. This will be the best team that Detroit has seen in years, though. Asking it to win six games is probably a bit much, but no one should be disappointed in a five win season in which the team shows signs that it can stay competitive with the best teams in the league.

Detroit Lions Predictions: 5-11, 4th Place in NFC North

2010 Detroit Lions Schedule
Week 1 - Away @ Bears
Week 2 - Home vs. Eagles
Week 3 - Away @ Vikings
Week 4 - Away @ Packers
Week 5 - Home vs. Rams
Week 6 - Away @ Giants
Week 7 - Bye
Week 8 - Home vs. Redskins
Week 9 - Home vs. Jets
Week 10 - Away @ Bills
Week 11 - Away @ Cowboys
Week 12 - Home vs. Patriots
Week 13 - Home vs. Bears
Week 14 - Home vs. Packers
Week 15 - Away @ Buccaneers
Week 16 - Away @ Dolphins
Week 17 - Home vs. Vikings