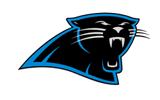 Carolina Panthers

8-8 (9-7 ATS), 3rd Place NFC South in 2009

Times are about to change quite a bit on Tobacco Road for the Carolina Panthers. A new quarterback, a rebuilt defense, and a potential coaching change in the future could make a repeat 8-8 season seem like a tremendous achievement for this team, which could really, really struggle in 2010.



2010 Draft: The Panthers have a huge issue with draft picks both now and in the future, as there aren't a ton of first rounders available for them to select in the immediate years to come. With its first pick in the draft in the second round, Carolina drafted Notre Dame QB Jimmy Clausen. Though Clausen may or may not start right away, it is fairly clear that he was drafted to be the cornerstone of the franchise at some point down the line. We love the additions of WR Brandon LaFell, QB/WR Armanti Edwards, and DE Greg Hardy in the mid to late rounds of this draft. All three have explosive potential but are incredibly raw athletes that will require some seasoning.

Offensive Outlook: Run, run, run as fast as you can! That's the motto that the Panthers have no choice but to live by this season. Whether it is Clausen or QB Matt Moore under center, there isn't going to be much in the way of experience. Who knows whether or not WR Steve Smith will miss any substantial time in season after getting injured during the offseason at a flag football camp. However, the combined rushing power of RBs DeAngelo Williams and Jonathan Stewart, both of which made it to 1,100+ yards a year ago, is going to be too much for a lot of teams to overcome. There will be plenty of games in which Carolina runs the ball over two thirds of the time, a distribution of runs to passes that you don't ever see in the NFL.


Defensive Outlook: The defensive line of the Panthers used to be the most devastating in the league with DE Julius Peppers and DT Kris Jenkins manning the fort. Those days are long gone though, as Peppers is in the Windy City, while Jenkins is terrorizing opposing quarterbacks for the Jets. This was a team that already allowed 124.8 yards per game on the ground over the course of last season, and matters may only be getting worse. Yes, Carolina did only allow 315.8 yards and 19.2 points per game in 2009, but take away Peppers' 10.5 sacks from the lineup and factor in its whopping average of 32.8 rushing attempts per game, and those numbers suddenly don't look nearly as sharp.

2010 Betting Outlook: When you're dealing with a team that is sort of trying to rebuild on defense, but is going to run the ball come hell or high water, handicapping the NFL odds can be incredibly frustrating. The Panthers have far too many unknowns to try to cope with, so the best that we can do is to try to analyze the trends that this team has from the immediate past. In 2009, Carolina did cover five straight spreads to end the regular season, which does give some good karma for Moore should he be the quarterback of choice for HC John Fox this year.



All Odds for 2010 NFL betting season can be found at 5Dimes Sportsbook.
Carolina Panthers Odds To Win NFC South: +900
Carolina Panthers Odds To Win NFC: +2200
Carolina Panthers Odds To Win Super Bowl XLV: +5000
Carolina Panthers Regular Season Win Total: 7.5 over +115
The Panthers are going to frustrate teams that just have no discipline this season, but that doesn't mean that they are going to be able to beat the good squads, particularly the ones in their own division that aren't Tampa Bay. Fox is probably on his way out of town, as this is the last year of his contract, and not only has the name Bill Cowher surfaced as a potential candidate to go to Carolina, but Fox hasn't made any indication that he is really looking to stick around. This could be a train wreck, particularly if the season doesn't start all that well.


Carolina Panthers Predictions: 5-11, 4th Place in NFC South


2010 Carolina Panthers Schedule
Week 1 - Away @ Giants
Week 2 - Home vs. Buccaneers
Week 3 - Home vs. Bengals
Week 4 - Away @ Saints
Week 5 - Home vs. Bears
Week 6 - Bye
Week 7 - Home vs. 49ers
Week 8 - Away @ Rams
Week 9 - Home vs. Saints
Week 10 - Away @ Buccaneers
Week 11 - Home vs. Ravens
Week 12 - Away @ Browns
Week 13 - Away @ Seahawks
Week 14 - Home vs. Falcons
Week 15 - Home vs. Cardinals
Week 16 - Away @ Steelers
Week 17 - Away @ Falcons