Best Sportsbook Bonuses
Max Bonus: $2500
#1 Online Sportsbook, 20% Deposit Bonus, free contests, Super fast payouts
Max Bonus: $500
160% in Bonuses, 100% Sportsbook, 50% Casino, Free $50 superbowl bet
Max Bonus: $500
100% Deposit bonus, 60% reload bonuses!
Max Bonus: $900
25% bonuses up to $900 on each and every deposit. Great Credit Card Sportsbook
Max Bonus: $250
2010 Preseason NFL Power Rankings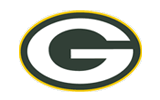 1: Green Bay Packers (11-4-1 ATS, 11-5 SU in 2009)
- The Pack posted the best record against the NFL betting lines last season thanks to the fact that the defense played well over its head last year. DC Dom Capers is the man and should be commended for a job well done. A similar effort in 2010 should make Green Bay a great ATS team once again this year.
2: Atlanta Falcons (11-5 ATS, 9-7 SU in 2009)
- The Falcons might not have made the playoffs last season, but they had a particularly solid season, particularly just two years removed from an atrocity of a season. QB Matt Ryan is proving that he's the real deal, and should the defense improve just a bit, especially in the secondary, Atlanta is going to be a force once again.
3: Indianapolis Colts (10-5-1 ATS, 14-2 SU in 2009)
- Indianapolis was in the Super Bowl last season, but there has to be a wonder about whether or not this team was capable of going 16-0 in the regular season had it really tried in the final two weeks of the year. Perhaps this season could be a little different if HC Jim Caldwell is given the opportunity to run for perfection again. As long as QB Peyton Manning is in charge, the Colts are going to be a team to reckon with.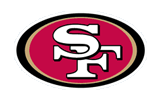 4: San Francisco 49ers (9-4-3 ATS, 8-8 SU in 2009)
- Is this the year the Niners finally bust out of their shell and get back into the playoffs? If so, after a 9-4-3 ATS season, NFL betting fans could be in for a tremendous year. For whatever reason, the oddsmakers aren't putting strong enough stock in QB Alex Smith. Even though three of the first four games are on the road this season, San Fran could get off to a similar start this year to the one it did last season at 4-0 ATS in its first four weeks.
5: Cleveland Browns (10-6 ATS, 5-11 SU in 2009)
- Ever since GM Mike Holmgren took over in charge in Cleveland, the Browns have gone on a tear. They have the longest winning streak in the NFL at four games and finished up the year at 4-0 ATS as well. The situation is going to be a lot different this year though, especially with a huge question mark at the quarterback position. QB Jake Delhomme was a train wreck at the end of his time in Carolina. If that continues, Cleveland will be a dud ATS team. If he is a success, watch out for the Browns to be a sneaky sleeper team in the AFC North.
6: Minnesota Vikings (9-6-1 ATS, 12-4 SU in 2009)
- Will he play or will he not play? That is the question for the Minnesota Vikings. Of course, we are referring to QB Brett Favre, who apparently has no timeline for making a decision about this season. Regardless, we tend to believe that Minnesota is going to be undervalued. With Favre under center, the team went 9-6-1 ATS last year, but without Favre, the oddsmakers will probably overcompensate for his absence.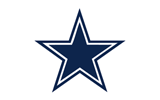 7: Dallas Cowboys (9-7 ATS, 11-5 SU in 2009)
- The Cowboys offense could be set to really explode this year. WR Dez Bryant might be the real difference maker, as QB Tony Romo is dying to have a big play receiver. Now, the weapons are in place, especially with the emergence of WR Miles Austin last year. Watch for TE Jason Witten to have a huge year as well. Dallas could be a real thorn in everyone's side in the NFC.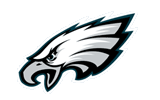 8: Philadelphia Eagles (9-7 ATS, 11-5 SU in 2009)
- The Eagles are going to have a totally different look this year without QB Donovan McNabb for the first time in over a decade. The oddsmakers are probably overvaluing this team, especially until QB Kevin Kolb proves that he is a serviceable starter in the NFL. Buyer beware.
9: Arizona Cardinals (9-7 ATS, 10-6 SU in 2009)
- Speaking of teams that are going to look totally different... The Cards now have a new quarterback as well, and QB Matt Leinart is an even bigger question mark than Kolb is in the City of Brotherly Love. Everyone is expecting this to be a bit of a rebuilding season in the desert, but in the weak NFC West, anything is possible.
10: New York Jets (9-7 ATS, 9-7 SU in 2009)
- HC Rex Ryan is absolutely crazy, but give him credit for this much: He certainly knows how to put pressure on an opposing quarterback. The Jets are going to be favorites of the oddsmakers all season long after their great run to the AFC Championship Game last year, but with a whole bunch of new faces in the fold, there is no doubt that this year's team is more talented than last year's.
And the rest...
11: Carolina Panthers (9-7 ATS, 8-8 SU in 2009)
12: Denver Broncos (9-7 ATS, 8-8 SU in 2009)
13: San Diego Chargers (8-7-1 ATS, 13-3 SU in 2009)
14: Baltimore Ravens (8-7-1 ATS, 9-7 SU in 2009)
15: New Orleans Saints (8-8 ATS, 13-3 SU in 2009)
16: New England Patriots (7-7-2 ATS, 10-6 SU in 2009)
17: Houston Texans (7-7-2 ATS, 9-7 SU in 2009)
18: Miami Dolphins (8-8 ATS, 7-9 SU in 2009)
19: Buffalo Bills (8-8 ATS, 6-10 SU in 2009)
20: Oakland Raiders (8-8 ATS, 5-11 SU in 2009)
21: Cincinnati Bengals (7-9 ATS, 10-6 SU in 2009)
22: Kansas City Chiefs (7-9 ATS, 4-12 SU in 2009)
23: Washington Redskins (6-8-2 ATS, 4-12 SU in 2009)
24: St. Louis Rams (7-9 ATS, 1-15 SU in 2009)
25: New York Giants (6-9-1 ATS, 8-8 SU in 2009)
26: Tennessee Titans (6-10 ATS, 8-8 SU in 2009)
27: Chicago Bears (6-10 ATS, 7-9 SU in 2009)
28: Seattle Seahawks (6-10 ATS, 5-11 SU in 2009)
29: Tampa Bay Buccaneers (6-10 ATS, 3-13 SU in 2009)
30: Pittsburgh Steelers (5-10-1 ATS, 9-7 SU in 2009)
31: Jacksonville Jaguars (5-11 ATS, 7-9 SU in 2009)
32: Detroit Lions (4-10-2 ATS, 2-14 SU in 2009)