Week 8 2010 College Football Power Rankings (through 10/23/10)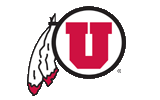 1: Utah Utes (6-0-1 ATS, 7-0 SU)
- The fun and games are now officially over for the Utes. The schedule is about to get incredibly difficult from here, and they aren't likely to be 20+ point favorites any longer. Utah did its last fantastic deed, punishing the Colorado State Rams 59-6 over the weekend, which moved them up to No. 8 in the AP Poll this weekend. Unfortunately for the Utes, only one slip will probably end their chances at making a BCS bowl game, though we aren't doubting that this team isn't still good enough to get through a horrifying schedule down the stretch.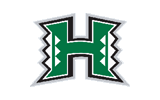 2: Hawaii Warriors (7-1 ATS, 6-2 SU)
- Maybe the Warriors can play on the road after all... QB Bryant Moniz had yet another 350+ yard passing day, and he is just short of becoming the first signal caller in the land to reach the 3,000 yard barrier on the season. WR Greg Salas reached his milestone though, getting to the 1,000 yard mark receiving after yet another day with over 150 yards through the air. Hawaii made absolute mincemeat out of the Utah State Aggies and have to start wondering whether they really can pull this WAC thing off this year. A home date against the Idaho Vandals is the only test left before the trip to the Smurf Turf.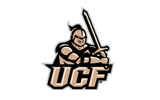 3: UCF Knights (6-1 ATS, 5-2 SU)
- Homecoming was a great game on Saturday afternoon for the Knights, as they absolutely destroyed the hapless Rice Owls who never really had a chance. Does anyone realize that this team is holding foes under 14 points per game this year? UCF plays this strange thing called "defense" that is a truly foreign object by generally accepted Conference USA principals. The ECU Pirates had better watch out this weekend. The Knights are hosting them and the C-USA East Division title might be on the line.
4: Boise State Broncos (5-1 ATS, 6-0 SU)
- Idle Boise State sat back and nodded its head in approval of the loss by the Oklahoma Sooners. We are starting to run out of contenders that can really come up and challenge the Broncos from the ranks of the unbeatens, and we tend to think that at least the Michigan State Spartans, Auburn Tigers, and Missouri Tigers are all bound to lose sooner than later. The only dud part of the weekend came for QB Kellen Moore, who might be out of the Heisman Trophy race with QB Cam Newton running away with it.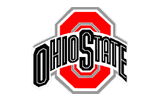 5: Ohio State Buckeyes (6-2 ATS, 7-1 SU)
- The Buckeyes continue to just be the same old story this year. They're murdering teams at home left and right, going to 6-0 SU and ATS at the 'Shoe. On the road though, the Bucks are just 1-1 SU and 0-2 ATS. There are still some road games to contend with in conference play that could be difficult, but for the time being, the OSU defense is certainly thrilled with the fact that it posted a shutout and finally didn't get hosed by its special teams for allowing a score that wrecked their perfect game. QB Terrelle Pryor is falling from the Heisman rankings quickly, but he badly needs to keep this team going to have any shot at making it the BCS title game.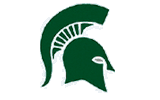 6: Michigan State Spartans (6-2 ATS, 8-0 SU)
- Man, oh man. The Spartans looked to be dead in the water in Evanston last weekend, but they came back from the depths of a 17-0 deficit on the road and stormed to a victory that came out of nowhere. Everyone is just waiting for this team to trip up at some point, sort of like last year's Iowa Hawkeyes. You'll never guess who is going to be waiting on the schedule next week for MSU... With the Ohio State Buckeyes not appearing on the slate this year, this really could be the last major test standing between the men in green and white and a legitimate shot at winning the National Championship.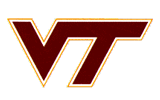 7: Virginia Tech Hokies (6-2 ATS, 6-2 SU)
- Ever since they got their clocks cleaned by the James Madison Dukes, the Hokies have just beaten the snot of their foes and haven't thought twice about even taking names. Last week, the Duke Blue Devils were the team that were destroyed 44-7, and V-Tech has now improved to 6-0 SU and ATS since that dark day in September... And to think... Without that, HC Frank Beamer's team would probably be the top one loss team in the land and thinking about playing for a National Championship as well. As it is, a spot in the BCS isn't out of the question.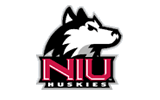 8: Northern Illinois Huskies (6-2 ATS, 6-2 SU)
- HC Jerry Kill's team is doing just what his last name suggests... Killing team in conference play. The Huskies are just head and shoulders above everyone else in the MAC right now, and with RB Chad Spann and QB Chandler Harnish doing their thing, we really don't see a slip coming until perhaps the MAC Championship Game. Don't be shocked to see some pollsters start to realize just how strong this team is. Northern Illinois might have a ranking sooner than later.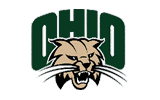 9: Ohio Bobcats (6-2 ATS, 5-3 SU)
- The Bobcats have covered five straight spreads and won three straight games all of a sudden. Ohio had no semblance of an offense in the first month of the season, but QB Boo Jackson and the gang have really woken up since that point. Four straight opponents have felt the wrath of this team and had 30+ points dropped on them, and things are probably only going to be getting easier from here. The Bobcats have back to back very easy games against the Louisiana Lafayette Ragin' Cajuns and the Buffalo Bulls at home before what could be the MAC West championship tussle against the Temple Owls in three weeks.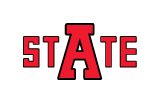 10: Arkansas State Red Wolves (6-2 ATS, 3-5 SU)
- Arky State has been a real enigma this season, but somehow, it continues to find a way to cover the NCAA football odds. The Red Wolves are in the ATS win column in three straight games and are really trying hard to stick around in the Sun Belt race. In conference this year, they have covered four straight since that bad loss in Cajun Country to the Louisiana Lafayette Ragin' Cajuns back on September 11th. QB Ryan Aplin has already thrown for 2,079 yards this year, and he is leading the nation's 29th ranked passing attack.
For more College Football Betting Discussion visit our
Football Betting Forum
Past Power Rankings -